Web Master
What we said all this time, the threat to healthy Leopard numbers is severe. Leopard Conservation is essential, but how is it conducted in South Africa?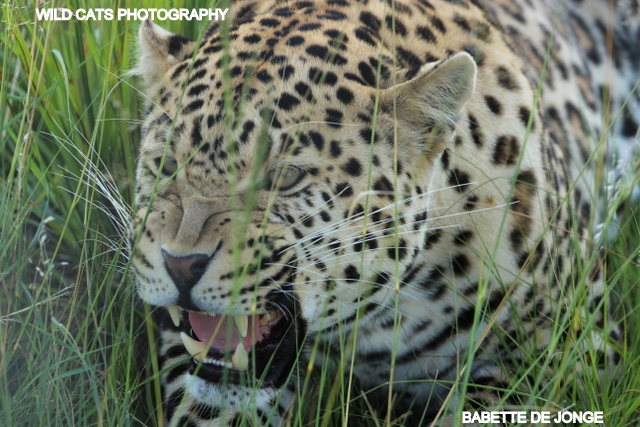 Apart from all mentioned, another serious threat is the capturing, keeping and killing of wild leopards in captivity with approval of all so-called conservation organisations. These also claim to protect the species but, as we found out, don't take the threat seriously and take advantage of it for their own ego and income. And then they say no to healthy blood (for breeding) which merely shows how fucked up SA conservation is.
We don't want to jeopardize our good leopard genes any more until something is changing big time.
We are the only leopard conservation program in South Africa (run by Overseas people, what irony) who have just the best interest of the leopard and its survival at heart. Yet the country decides to ignore good intentions, but instead is choosing a road to extinction.
We will keep fighting for the leopard, but in a different way. The in-breeding goes for all species in the smaller areas like Private Game Reserves who these days are nothing more than a huge zoo. They rely on people to regulate numbers and breeding, so nothing is natural about it. Of course there are lots of the problems for cheetah and Lions. The "release and conservation" efforts are nothing more than a way to keep the exploit going.
Read the article about it on The Conversation.
While the Corona virus turned out to be a world wide threat and problem, causing all kinds of complications, we like to keep the positive spirit. Luckily we are in the position to continue what we have started recently and which will in the end give our projects, the species we are fighting for and working with, and all involved the long-awaited boost.
Volunteers who booked with us and aren't able to take their flight to enjoy spending time @ Wild Cats World, we can always look for another period of time that will suit us both. Just e-mail us and we can take it from there. Same goes for volunteers who like to make a booking; best to get in touch first to see what the best option is.
We sympathize with all victims of the Corona virus and wish for you all to Keep Well!!
With all negativity there's always some positivity. For the environment & wildlife the world-wide crisis comes as a blessing……Mother Earth seems to strike back big time and so far there's nothing people could do to stop this.
Let's work together, one for all instead of all for one, and let's beat the crisis in a positive way. And just realise it is not people who rule the planet. Let's stop destroying the earth and by doing so ourselves!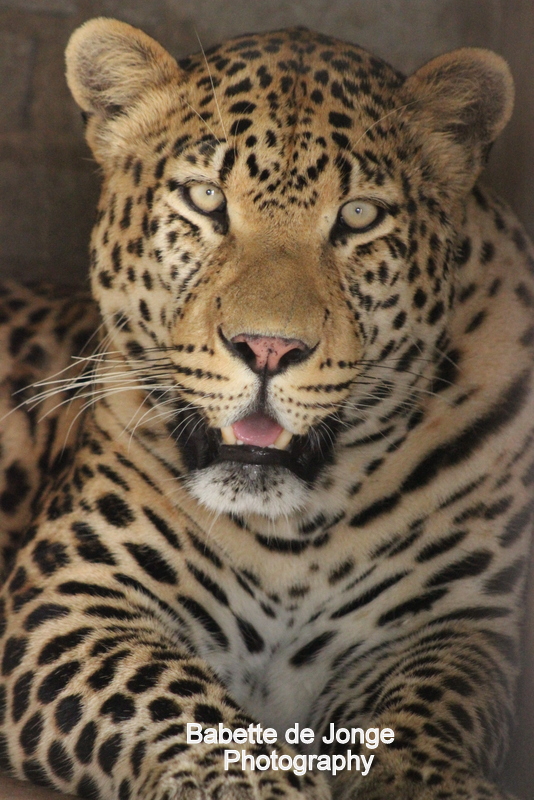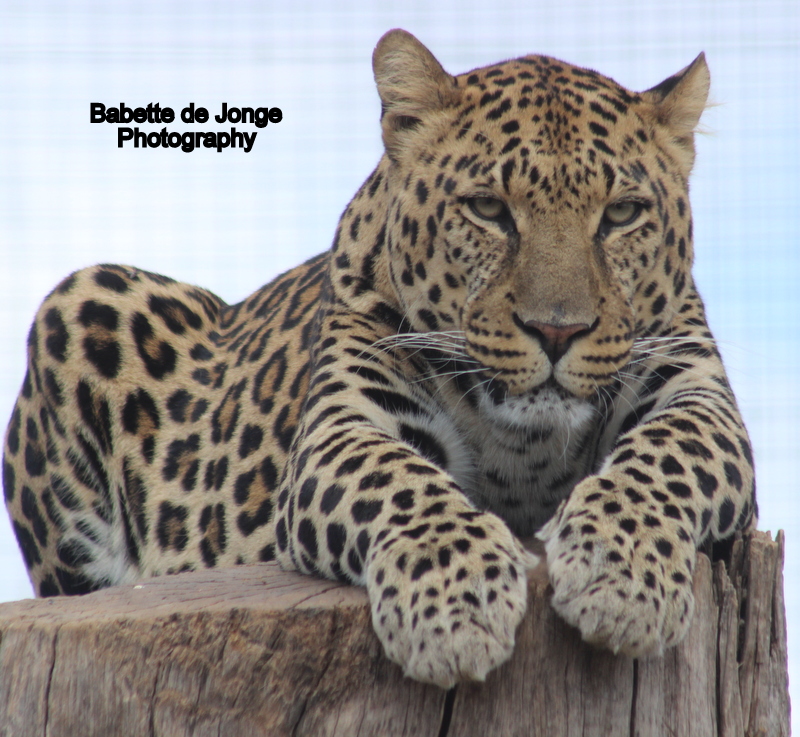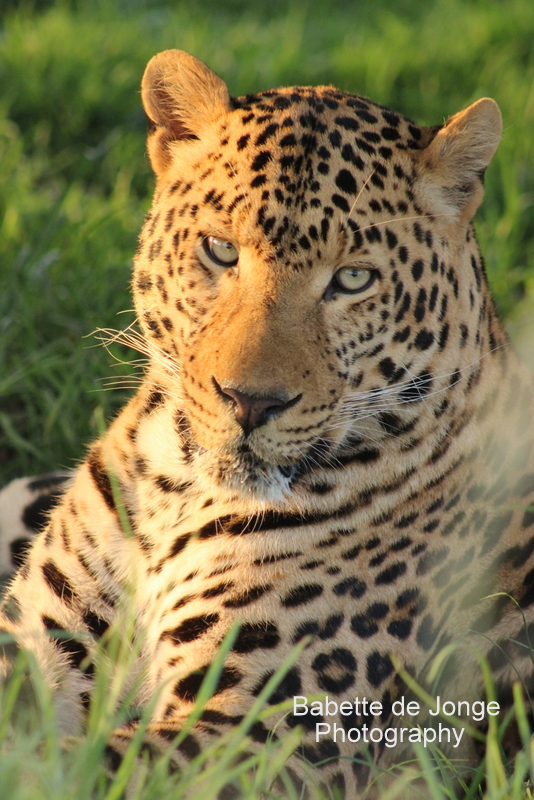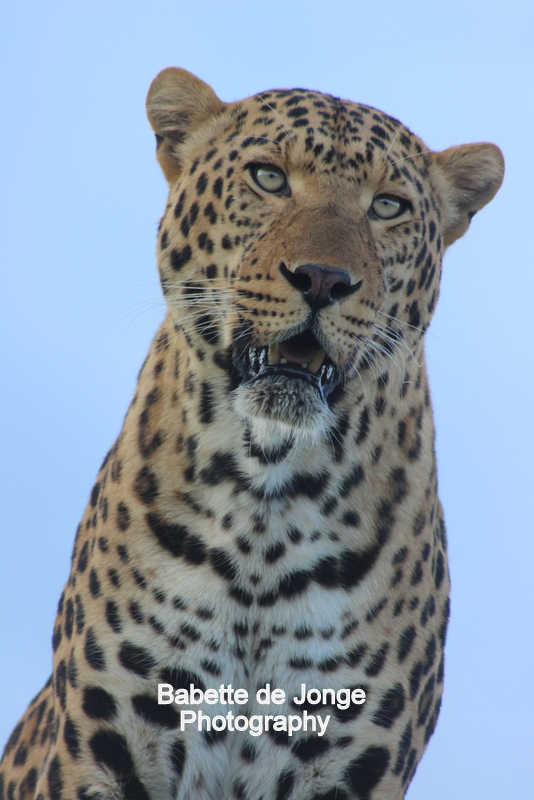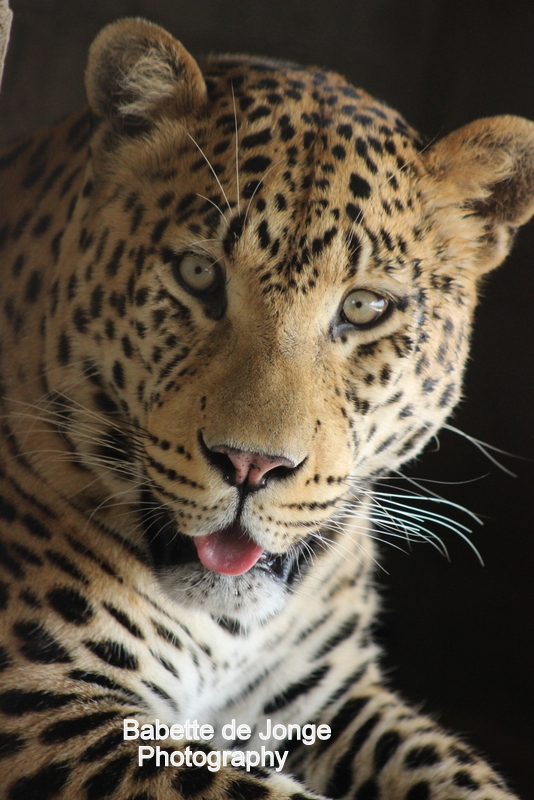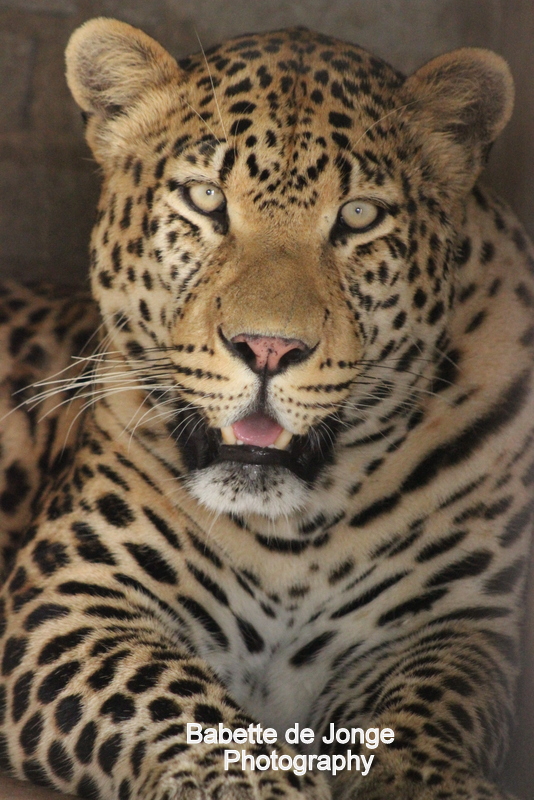 The year 2020 couldn't have started better for us at Wild Cats World. We received the golden opportunity to continue making plans and to make dreams come true for all of us. All the cats, starting with the leopards, will surely thrive but also for all people involved it will be a huge improvement.
So after the first 10 years we are ready for a huge change. We decided not to say too much about our plans and the future just yet. A lot of work still needs to be done, so we take one step at a time and will also up-date you along the way.
At facebook we have daily 'teasers' leading to the big moment of truth. Apart from that, just keep watching this space. It might take a while until there's more to tell, but believe us it is well worth the wait.
In the meantime we like to say thank you to all our true followers and supporters, believing in us all the way, and ignoring the negative "internet trolls" and "backstabbers" who have nothing better to do than spread lies, most of all under fake names.
Our plans will involve all: all the species and ambassadors, and all
at WCW or supporting WCW.
The book "Blood Conservation" is still part of the future plans, but first things first.
We started the big scale WCW feral cat operation in Kirkwood, Eastern Cape, South Africa. When cat owners don't take responsibility and welfare is starting to become an issue, we step in. Wild Cats World is there for all cats, big and small, tame, lesser tame and wild.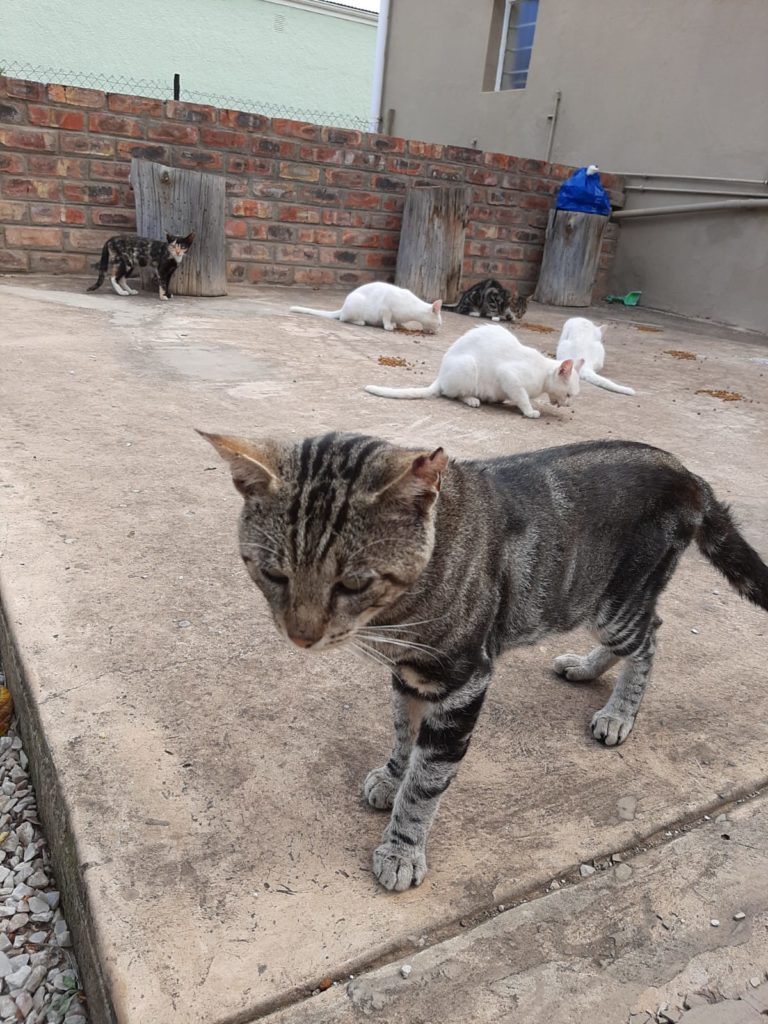 We did a one-time project for 9 other feral cats (the Gangsters) who are still meeting us twice a day for a meal and TLC. The 9th one turned up later and proved to be more a domestic cat and she now has a permanent home too.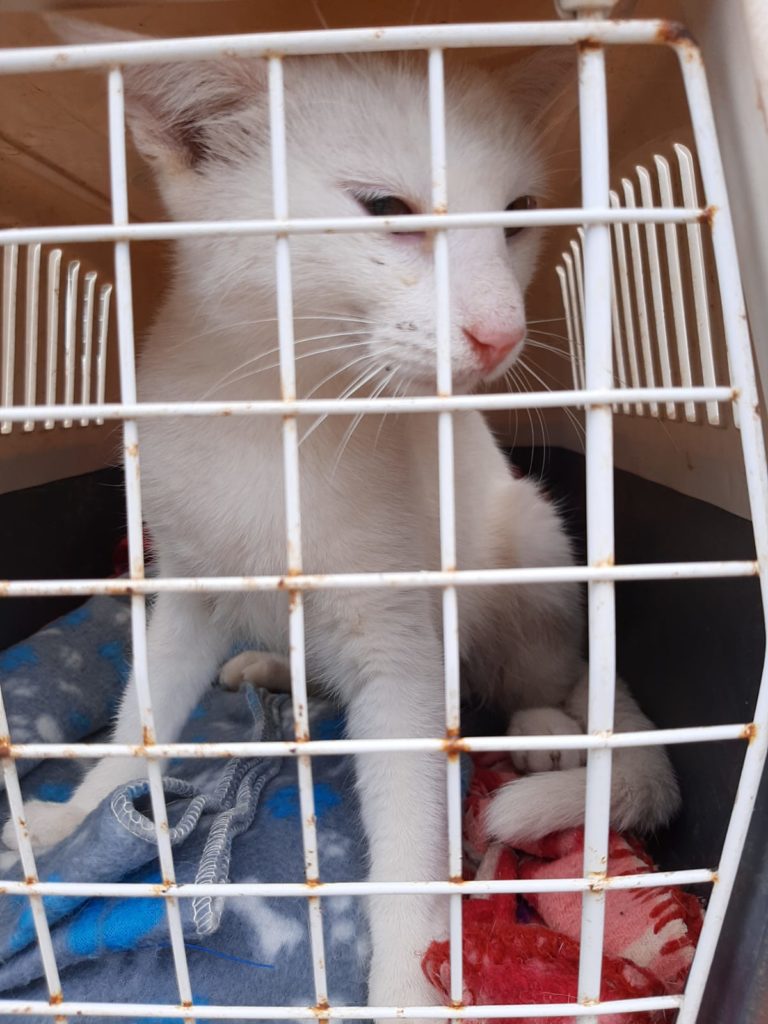 With huge thanks for the offer of financial support from a few volunteers. We try to help as many as possible this time, to start with around 14. And preferably vaccination and removal of kittens on top of this. ❣️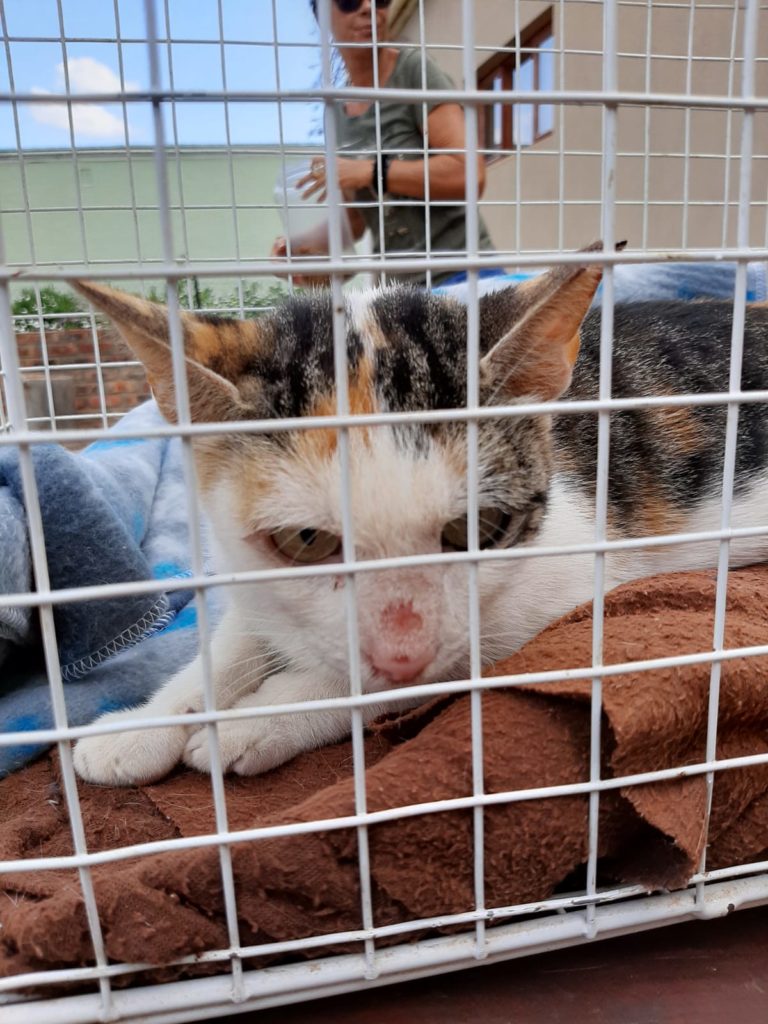 For a huge new project, in the not too distant future, we are searching for serious people, passionate about wild cats and wildlife, with open minds. More specific, volunteers who have experience with construction work, as in fencing, building enclosures and other construction or building jobs. You should be able to travel to South Africa and stay for longer than a few weeks.
In other words, we need YOU!
Write to info@wildcatsmagazine.nl with your motivational letter and reference letter.
We are looking forward to hearing from you.
The Wild Cats World team
Team Wild Cats World and all wonderful wild cat ambassadors love to express our gratitude for your wonderful support throughout another year. A year with lots of difficulties to overcome, plans to make, changes taking place. Another year full of love and care for the resident wild cats and species in our sanctuary and conservation programs.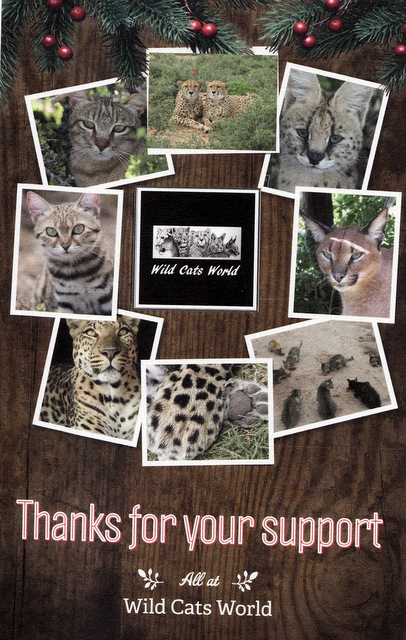 What kept us most busy and still is: the fight for the African leopard. With the "disappearance" of our female Olive on her way to the wild, we discovered many shocking things which are huge threats to the wild leopards. So a courtcase and lots more will be happening next year and also lots of other ambitious plans to start with.
But we will keep you up-dated by posts on social media and this website.
For now: have a blessed Christmas and a wonderful 2020 in good health!
Yes THIS (see photo!) is exactly what we think about all the animal abuse… exploitation, trade, bone and Hunting 'industry' in South Africa.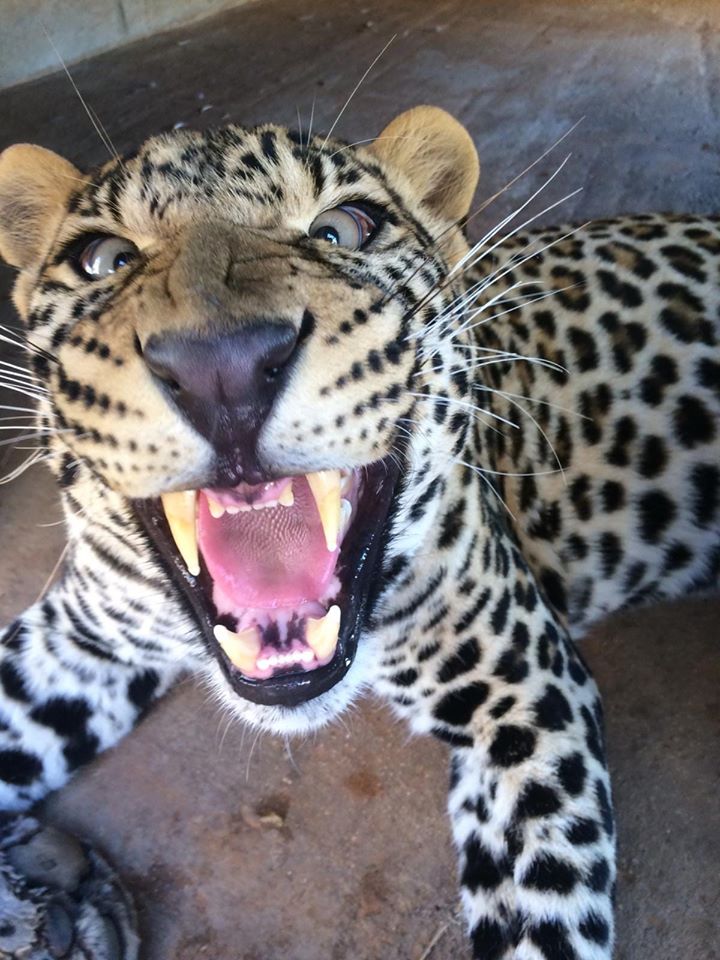 Thanks to the best Leopard ambassadors we have been working for most of 2019 on a huge scale Investigation as for the mentioned before. Name and shame and revealing time soon…
It is scary that everybody somehow and in some way is involved in this business. Foundations, welfare organisations, conservation… huge laugh, in fact the biggest threat to Wildlife as it appears now. Learnt so much past time… hard to describe. Yes the book will be there in the end too!
Thanks to Caib our volunteer from Scotland for the great picture, Chui @ Wild Cats World.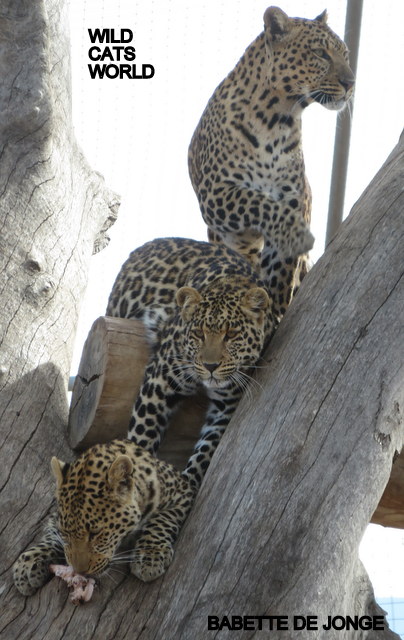 The main focus during your stay will be to learn everything about diet, husbandry, living conditions and hygiene practices in order to prevent diseases. You will learn all this while assisting the caretaker or owner giving the best care to African wildcats, Black-footed cats, Caracals, Cheetahs, Leopards, Servals and a group of feral cats.
BUT… we of course want to give education as well. We want our volunteers to leave knowing all important facts about all species you worked with.
Also about the lions of which we initiated the rescue of 10 animals from Canned Hunting, not in our care but safe and sound. So, we added this special item to the volunteering program, soon to start.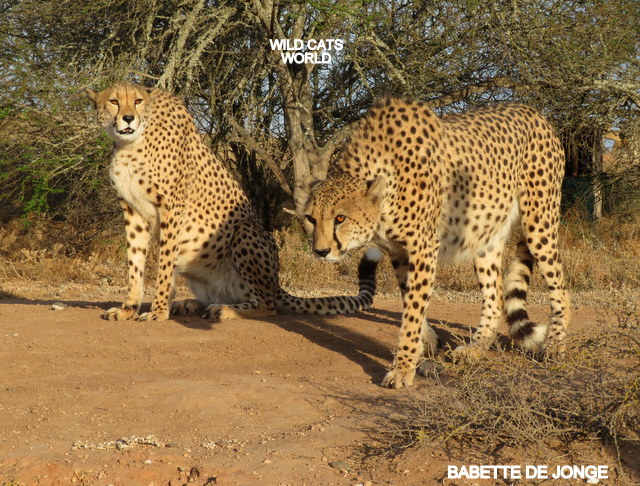 For more info write to info@wildcatsmagazine.nl
Availability from April 2020 and months after – this year until April 2020 we have no availability anymore: full house.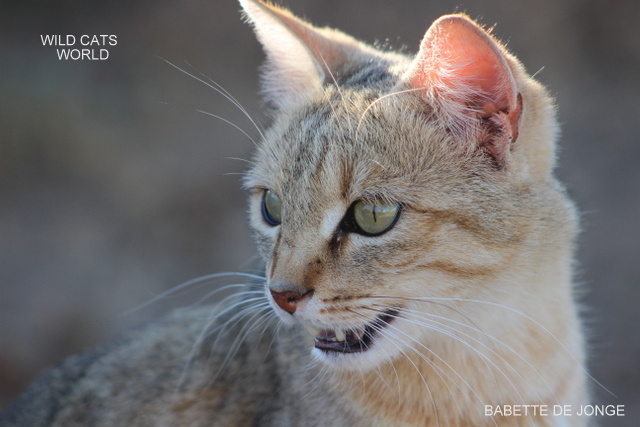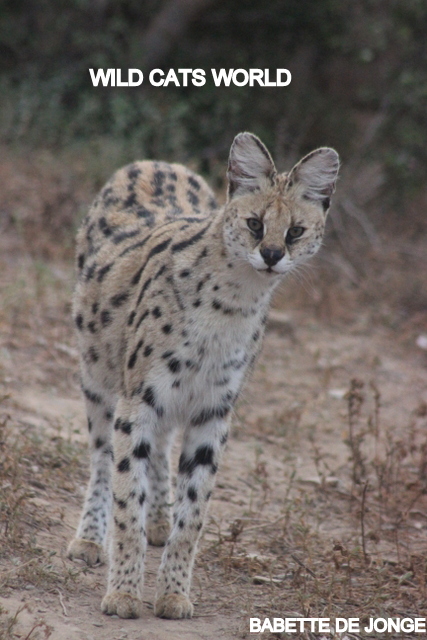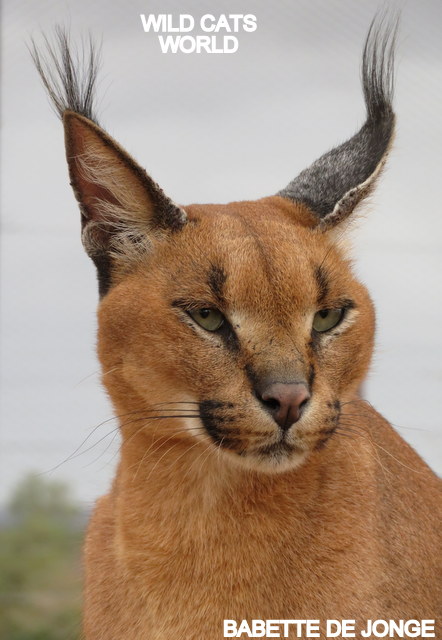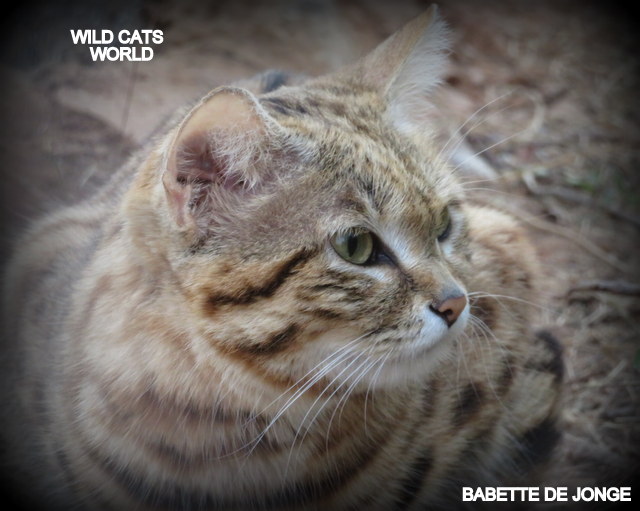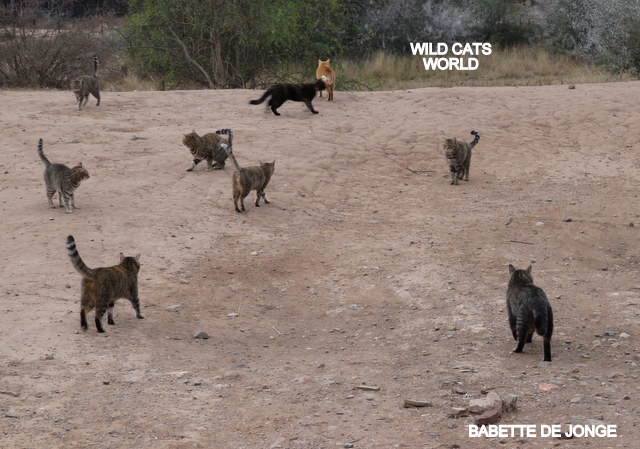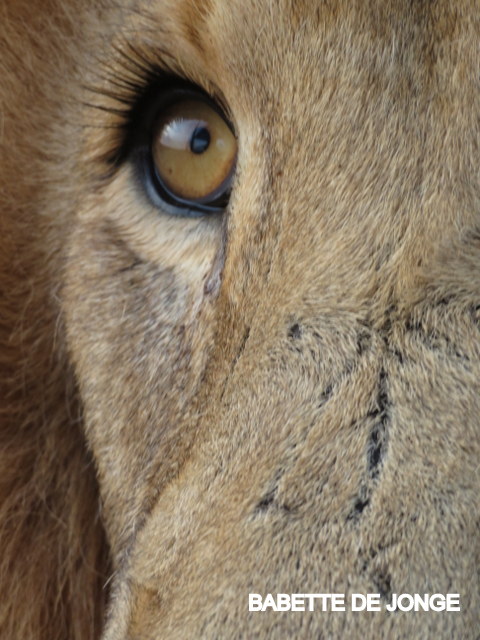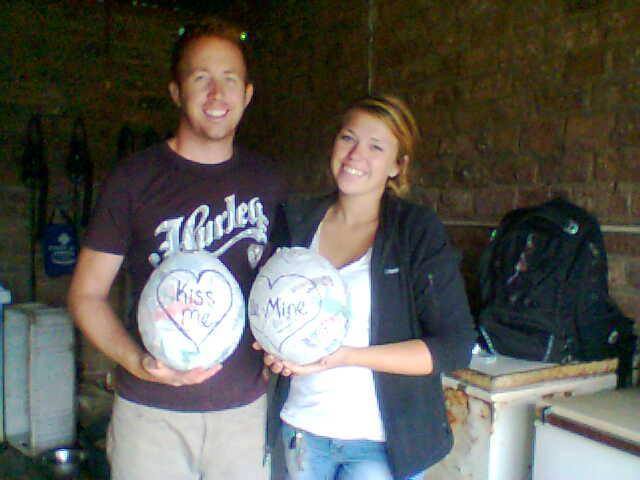 Are you a passionate (wild) cat enthusiast? Are you keen to work with African wildcats, Black-footed cats, Caracals, Cheetahs, Leopards, Servals and feralcats?
Would you love to assist our caretaker giving daily care (and more) to all cats at our sanctuary/conservation projects? And are you looking forward to hear more stories about how we fight for the survival of the mentioned species (but also the other wild cat species around the world), the rescue of many cats and the rehabilitation work we support at several other places in South Africa?
Please write to info@wildcatsmagazine.nl for more info how to volunteer with us. Or go to our volunteering page.
We welcome volunteers for longer and shorter periods of time. We still have availability this year during a few months, but do hurry to write us and book your dates.
See you soon at Wild Cats World!