Miscellaneous
Enjoy this incredible video of African leopard (Panthera Pardus Pardus) mom Feline and her three wonderful cubs, playing & grooming.
At Wild Cats World.
Video by: Babette de Jonge, founder/CEO Wild Cats World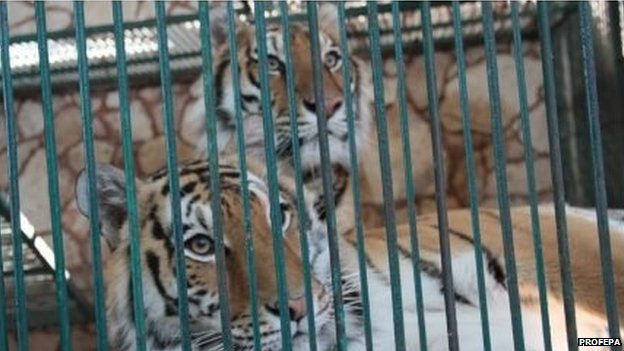 Finally… I think all of you know how Wild Cats World participated in a rescue operation from this zoo years back. Well, we took action to be able to rescue the cats from this awful place, but law decided otherwise back then. Today, almost 3 years further, we received this great news from "partner in crime" camera specialist Karla Munguia who did a great docu about her visits to this place, trying to pursue the owner to allow the cats to be rescued. We offered a safe haven at Wild Cats World then and we still do now. Fingers crossed all goes well in this rescue operation
More than 100 animals have been rescued from an overcrowded private zoo in Mexico.
Mexican environmental officials raided the zoo, which is owned by a conservative congressman, after complaints from visitors.
They found overcrowded and cramped cages piled on top of each other and unsafe conditions for visitors.
Among the animals rescued were lions, tigers, jaguars, pumas, bears, buffalos and camels.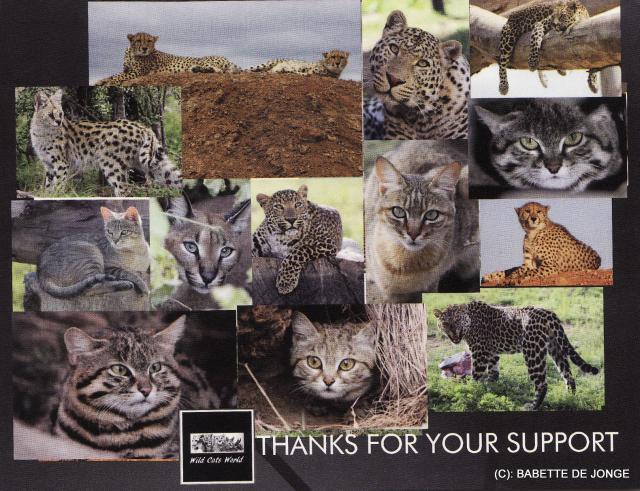 The end of 2014 is coming near, the start of a brand new year, 2015, almost a fact. It's an opportunity for all of us, to grab the moment and express our gratitude to all dear Wild Cats World supporters, the (symbolic) adoptionparents of our beloved ambassadorcats, sponsors of WCW projects, Madame X, our S.A. partners, the volunteers and caretakers and anyone showing their interest, in word and deed, to our Wild Cats World non-profit foundation, and our ambassadorcats in the S.A. "Spotted Cats Conservation" & "Black footed cat conservation" projects. We are grateful for the successful year we are about to finish, and we are looking forward to a bright future in which we continue fighting for the welfare and conservation of all wild catspecies. Thank you so much  and hopefully we can count on your incredible support, thru good and bad times, again.
Have a wonderful Christmas and a fantastic, healthy New Year!
Babette De Jonge, founder/director Wild Cats World, Spotted Cats Conservation.
Proud Ambassadors of the S.A. project:
African Wildcats, Sid & Louise
Black-footed Cats, Beauty, Blacky & Diva
Caracal, Leo
Cheetahs, Speedy, Spiky, Sunny Leopards, Feline, Felix, Félipe, Felicia
Serval Joy