For German speaking/reading wildcat enthusiasts. In this book author Wolfgang kindly pays attention to Wild Cats World and our conservation projects for the leopard, black-footed cats, etc.
In short….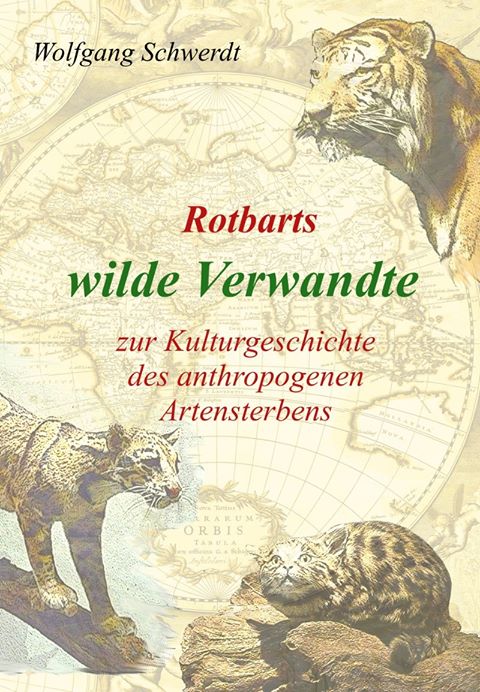 Marbled cat, Sumatran tiger, leopard, clouded leopard, or black-footed cat.
They all have one thing in common: they are on the brink of extinction.
Since the emergence of the first civilizations, they are hunted, as well as admired. The wild species and their natural habitat are decreasing rapidly
everywhere in the world.
In this book a cultural and historical journey of the early years of the 17th century, in which the fictional ship cat Rotbart (a tomcat) experienced his adventures, until modern times with its present challenges, causing the so-called sixth mass extinction of Earth's history. The wild cats are related to the Rotbart, the hero of the story.
The reader will take a journey into the world of divine rulers, cultural heroes, man-eating cats of prey, unscrupulous traders, historic eradication campaigns and passionate conservationists. Because the cultural history of anthropogenic biodiversity is characterized by greed, power, scientific passion, religious beliefs and a heavy dose of stupidity of the species, ancestors of Homo sapiens.

A different journey meeting the "wilde Verwandte"
TM and TCM incorporated by WHO – appeal to WHO members to guarantee the protection of endangered plant and animal species
A great cause we are committed to – please do sign & share as much as you can.


In case you are wondering what we are up to at this moment? It might seem quiet as for our projects and sanctuary but you can consider it to be "Calm before the storm".
Behind the scenes lots of work is in progress, we are not allowed to share any info about just yet. Once we can, rest assured, you will hear loud and clear what we have been up to the past few months. This concerns a big revelation, which will hopefully cause some commotion and increased awareness of conservation.
Apart from that we are still having meetings with new people, Officials, and organizations to come closer to our final mission. As this still needs a lot of time, and can only start after the revelation, we better not share info about it just yet. We wait to give any further up-dates until the time is ride.
The boys "going wild" (see photos) were sighted in January this year and are doing well, as well as all the cats and species we have in our sanctuary. Focus for coming time will be the South African leopard project & our South African sanctuary with African native species.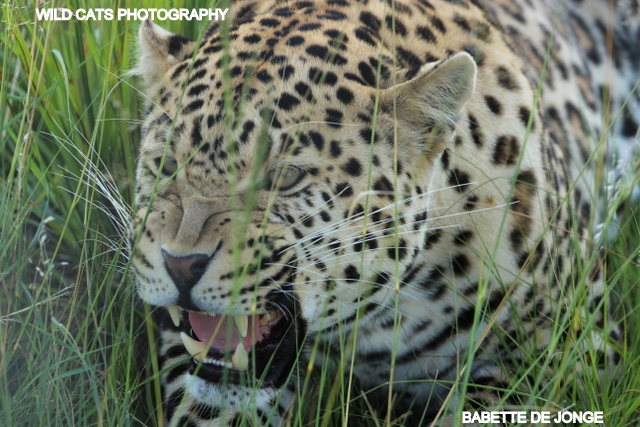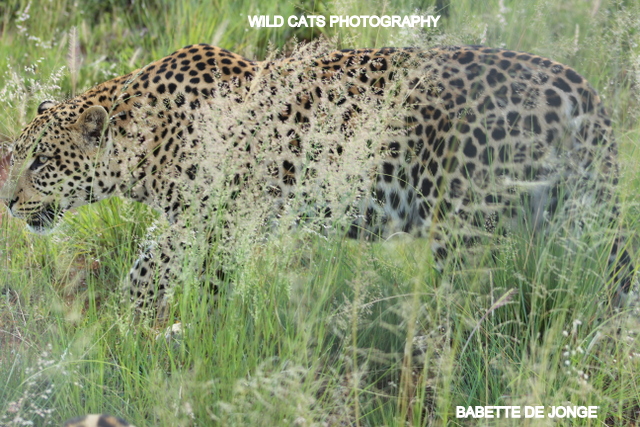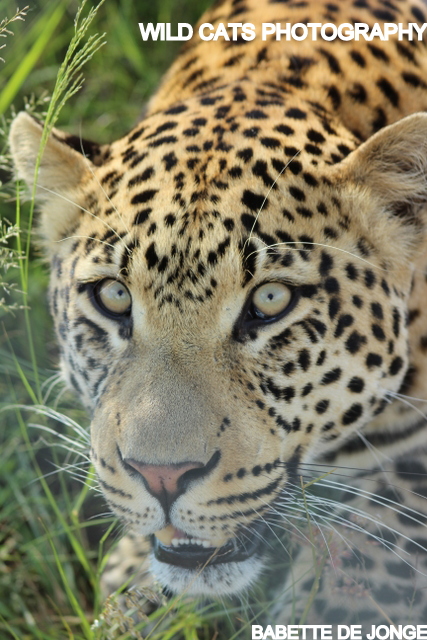 The other projects for now are put on hold for several reasons. An up-date will follow as soon as we can.
In the meantime, thanks so much for following and supporting us and the wild cats.
The #1 project Wild Cats World currently supports is a leopard rescue of a badly injured wild male leopard. This fundraiser is to give him the essential medical care.
The injuries result from snares on a farm that have done a lot of damage. He is badly injured but is in good hands now. This project is in association with a Leopard Rescue, Rehab & Release program in the Mpumalanga district, South Africa.
Please, support us! Funds are badly needed. So far, all funding was provided for by the vet and the Rehab program. But if we want to continue this badly needed work, we need every penny we can get. See the link below.

It is also possible to donate by Paypal.
Email: info@wildcatsmagazine.nl
PLEASE HELP THIS LEOPARD!!!! DONATE & SHARE!!!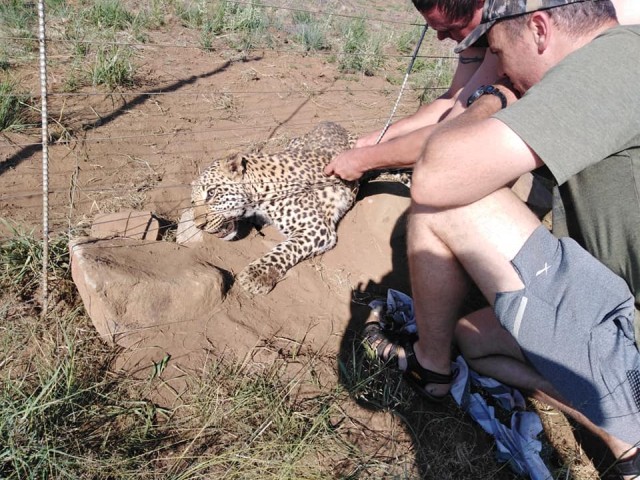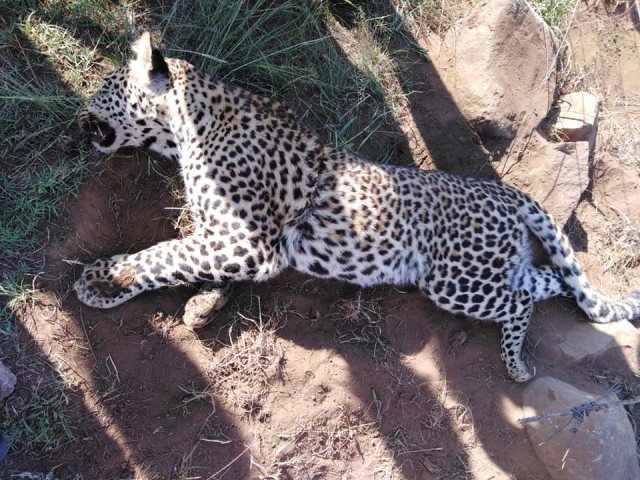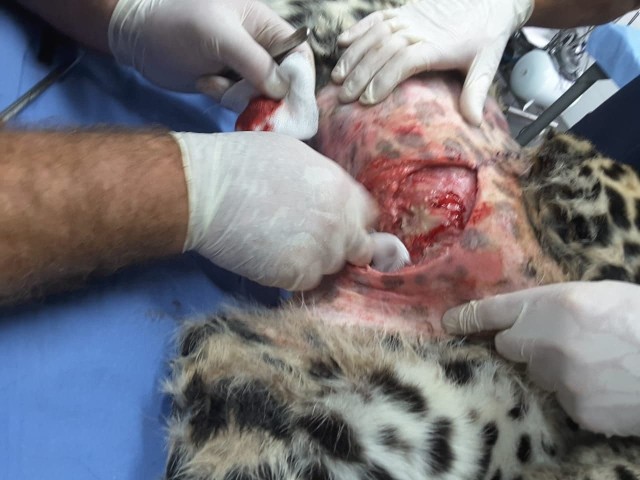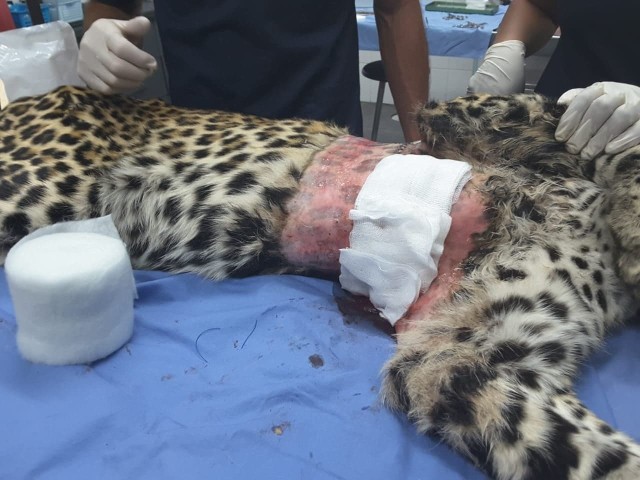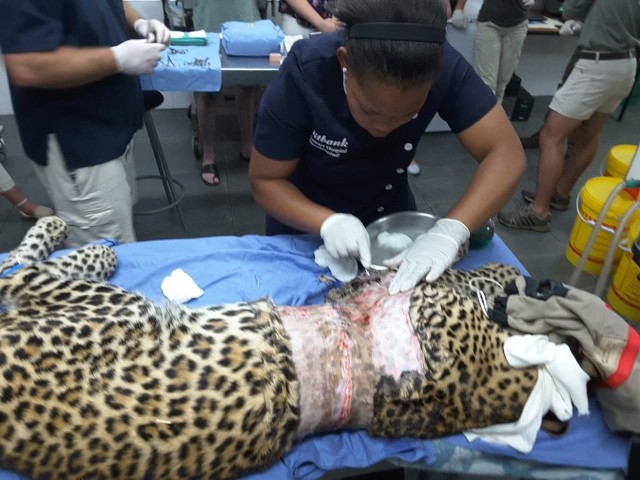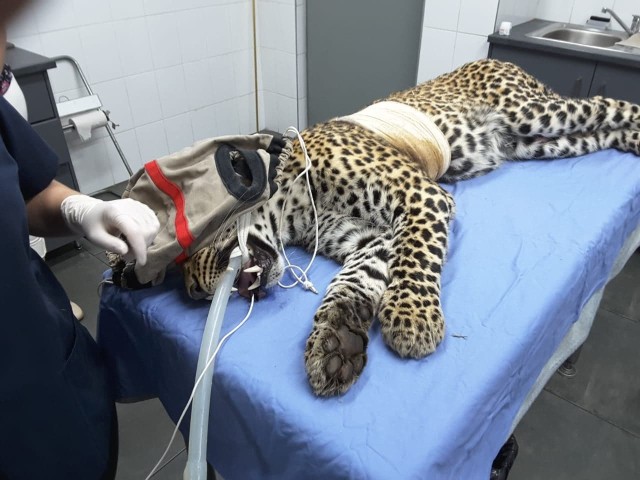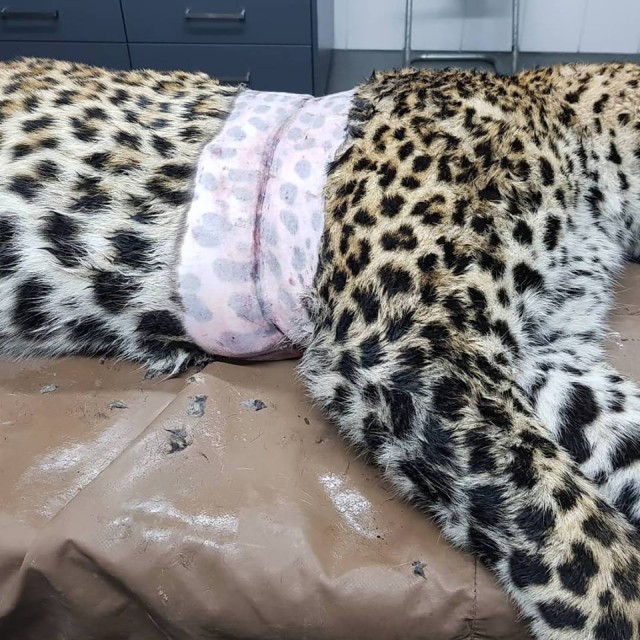 Like with every ending of a year we look back to what has been the past year. We gained, we lost, like every year. But of course we had a few highlights too. The relocation of four young leopards born at Wild Cats World, to live wild, in March 2018. Also we had two special births, at the black-footed cats and the leopards, all off spring growing up healthy.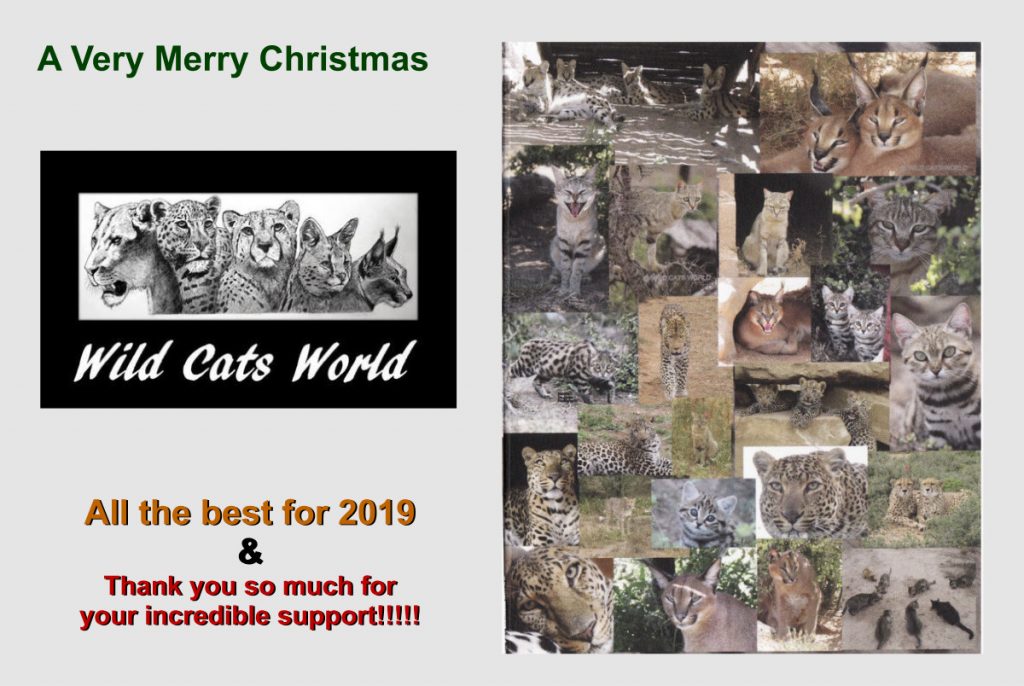 So, we can only look back and say 2018 was very successful. We came closer to our actual mission and vision and that of course feels great. Also, we learnt so much again. About what is happening in conservation. But also we learnt a lot again about people. The intention for the New Year, is to focus even more on the cats and how to do our projects without getting distracted to "noise". To be true to our own way of doing things, with welfare of the cats (as always) in mind only. To not waste time on social media too much anymore, and mostly in closed groups. Not to be confused by what others have to say.
A road we started to follow this year already, giving us a much better feeling. At Wild Cats World the cats and their well being is what matters most!
Apart from supporting the species in the wild, our main focus. We dedicate all we have to the Conservation projects and sanctuary in South Africa, with our important ambassadors. African wildcats, Black-footed cats, Caracals, Cheetahs, Leopards and Servals. The lions we rescued from the ugly Canned Hunting industry all have great forever home at other places.
We very much appreciate the continuous support by lots of followers. Some even so generous to support us with a yearly donation. We cannot thank you enough; as non-profit foundation we need all support we can get. The more we can do of course. But even without, it doesn't stop us from giving the cats the best and to grow – in every sense of the word.
Have a blessed festive season. Merry X-Mas & All the Best for 2019!
Thanks!
The African leopardcubs @ Wild Cats World meeting their daddy for first time without a fence between them.
Enjoy this incredible video of African leopard (Panthera Pardus Pardus) mom Feline and her three wonderful cubs, playing & grooming.
At Wild Cats World.
Video by: Babette de Jonge, founder/CEO Wild Cats World
The newest addition to the WCW family is African wildcat female Quilla. Last Sunday (21st) she arrived and she settled in nicely. Of course the other wildcats were very curious to see their new neighbour and esp. Maurice (like it should be) was exited to see her from start and immediately started calling. Promising for the future. Luckily Quilla did start eating well right after her arrival so she is doing well. She is a pretty girl too as you can see, and like Louise she tends to stick out her tongue (to the photographer). More photos of her will follow later when she is completely at ease. Follow her and us on social media for the latest up-dates.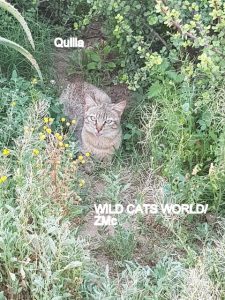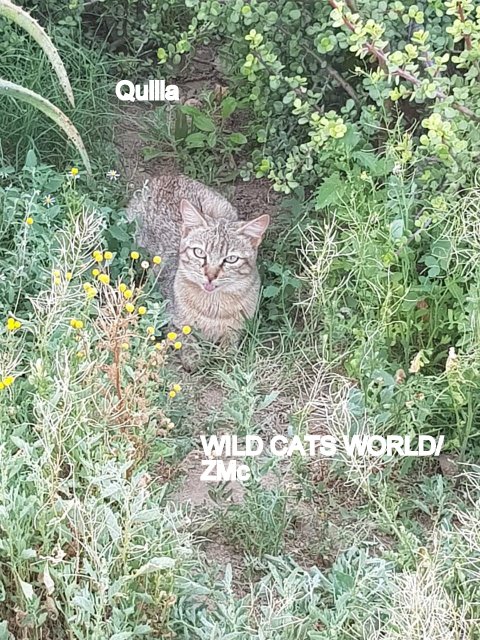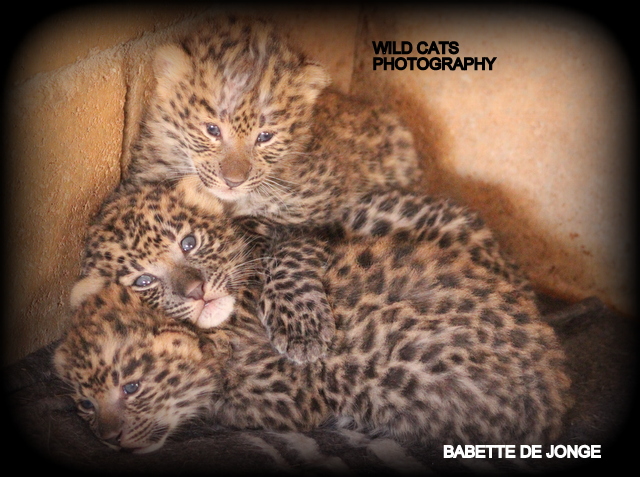 We are very proud to inform you about a third successful birth of our African leopard couple Feline & Félipe. After the relocation of the youngsters from previous litters to be (soft) released, March this year, the couple must have thought it is too quiet and time for new off spring.
On August 22nd we welcomed three gorgeous and healthy cubs again, 2 females & 1 male. Names we have but are only meant for insiders, like the people who work closely with them, and sponsors or (symbolic) adoption parents. For the world it is most important to know the African leopard (Panthera Pardus Pardus) is currently vulnerable on the red list of the IUCN. As their numbers are declining rapidly everywhere but also in South Africa, where the leopard ban on hunting has been withdrawn in some Provinces as well, these three new cubs, and any other in the future, are essential for the future of the species.
Of course these cubs, like the last born of our other couple Felicia & Felix, will in time be relocated for a (soft) release. As a matter of fact we already have a request by a wonderful, outstanding Private Game Reserve (non-hunting area), so the future looks bright. Of course the first one to two years they can enjoy the save surroundings close to their amazingly wonderful and protective mom Feline, dad Félipe and our other leopards.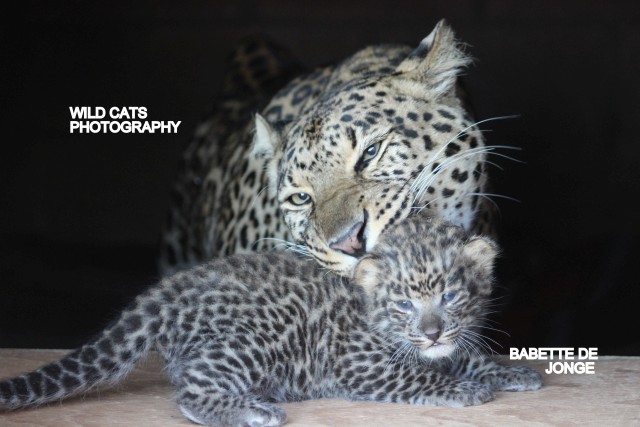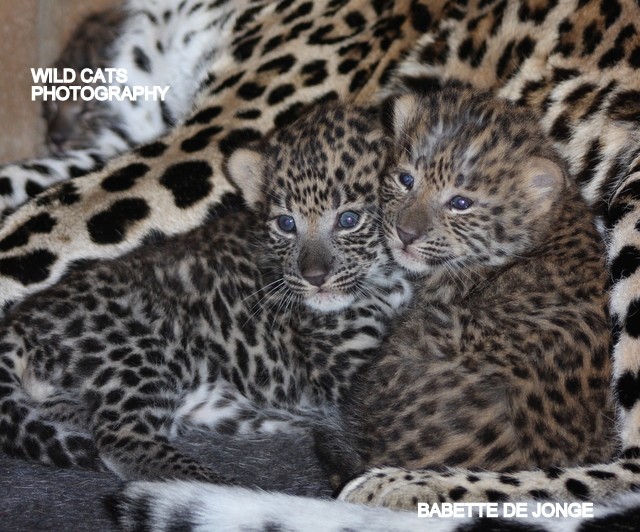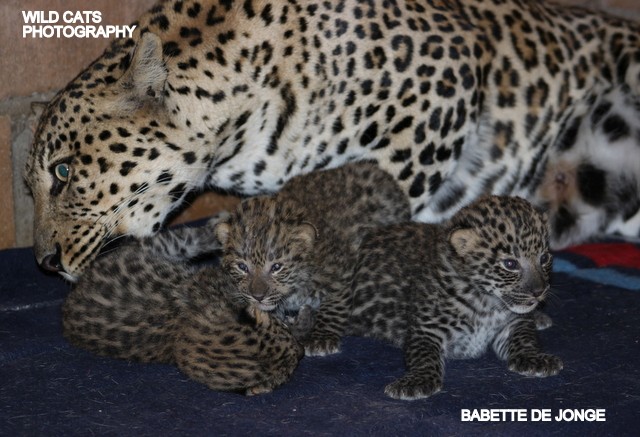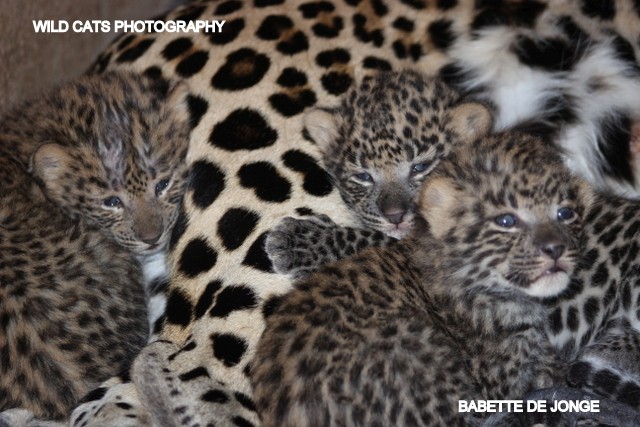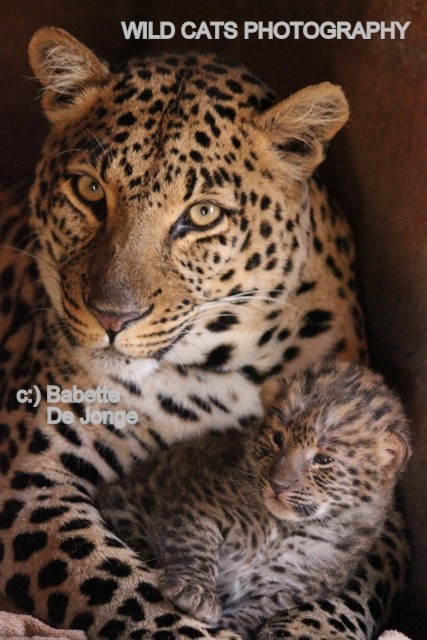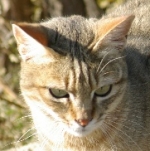 We are often asked to co-operate in research or conservation projects or study 'objects' re. Conservation Ecology.
Twané Bester focused on the African wildcat as her project to finish off her studies at University Pretoria, and requested to use some footage.
Enjoy this video, starring a.o. our African wildcats Sid & Louise. The video was received well with a mark of 90% and Twané's professor requested to use it as example for next year's students. So well done! All attention for the small wildcatspecies is more than welcome!!!
On the 26th of March 2018, our black-footed cat female Lilly gave birth to another kitten. The second birth of this season, which is very normal for black footed cats. In September 2017 she gave birth to Lady & Lucky, who are still doing well, and this new kitten seems to be a girl as well, though isn't officially sexed yet.
So far so good, and we are very happy, as the species is very rare and endangered, and very vulnerable to stress-related illnesses like kidney failure, why most of them die on young age. One of the essential conservation projects of Wild Cats World is focused on the Black-footed Cats.