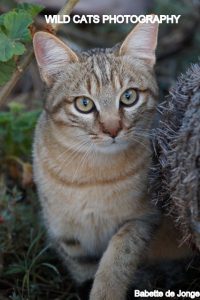 Maurice is born at Wild Cats World, December 23rd 2015, one of two boys (Milow & Maurice) in the first litter of our (pure genes) African wild cats Louise & Max. He will stay at our project, since the African wild cats are very rare and endangered. As true ancestor of the domestic cats, also their biggest threat is the domestic cat, or feral cat. Due to the mating with domestic or feral cats, there's more hybrid wild cats instead of a healthy bloodline as for African wild cats left in the wild these days. That's why breeding with these cats is so essential.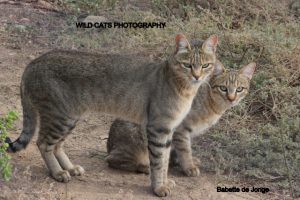 We, as always, breed in a responsible way, and we aren't a breeding programme as such, just want to contribute to the species, as much as we can. All the ambassadors at Wild Cats World will be assured of life-long care at our sanctuary and conservation/education project, Eastern Cape/South Africa.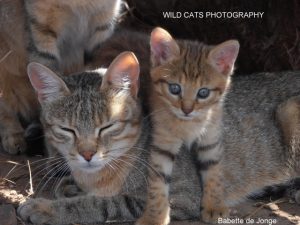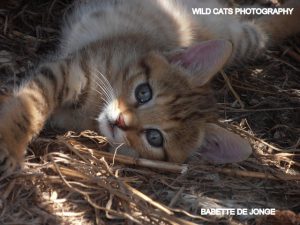 Maurice loves the company of our female Sid, so both stay together as a couple, while mom Louise and daddy Max make a great couple too, who will hopefully contribute more to the survival of their species.
If you like to support the african wild cat, and our project? It is possible to do a (symbolic) adoption, essential for the work we do for the African wild cat, our ambassadors and the survival of their species in the wild.