For a huge new project, in the not too distant future, we are searching for serious people, passionate about wild cats and wildlife, with open minds. More specific, volunteers who have experience with construction work, as in fencing, building enclosures and other construction or building jobs. You should be able to travel to South Africa and stay for longer than a few weeks.
In other words, we need YOU!
Write to info@wildcatsmagazine.nl with your motivational letter and reference letter.
We are looking forward to hearing from you.
The Wild Cats World team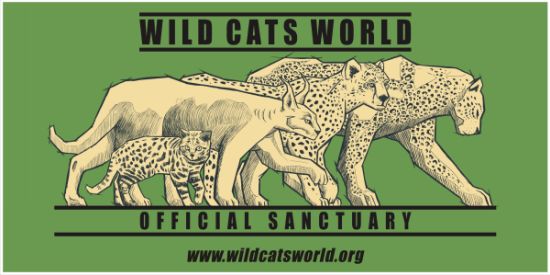 Wild Cats World can make your dreams come true!!
Is your life long dream to start a responsible sanctuary for South African native wild cats (big and small)? Lions, leopards, cheetahs, caracals, servals, African wildcats and/or Blackfooted cats? And to give them the best life possible?
Do you have a start-up capital of 30.000 (-50.000) euro?
Are you able to manage a non-profit place from a distance or on site, in South Africa? With your own means, staff, animals?
Are you able to make and maintain friendships and partnerships?
Are you able to or willing to preferably start today than tomorrow?
Do you know what we stand for as Wild Cats World and are you interested in our work?
WE CAN HELP YOU!!!!
Please contact me, at info@wildcatsmagazine.nl
Only serious e-mails will be taken into consideration. Please don't make inquiries if you have to reply "no" to any of the above mentioned questions.
Please do attach a copy of your ID/Passport and a clear description why you would like to take up this challenge and why we should take you into consideration.
I am looking forward to hear from you!!!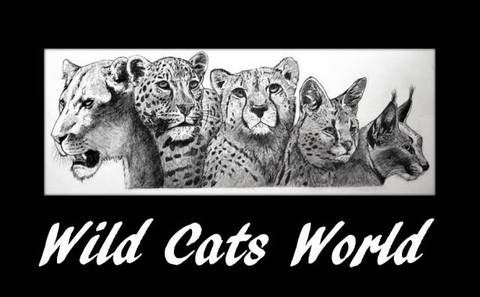 Babette de Jonge
(Founder/Owner/exec. Director Wild Cats World)
Zwaluwlaan 110, 1403 BL
Netherlands
Registration no: 50983962
Contact no: +37 6 1679 8553
Email: info@wildcatsmagazine.nl
The Wild Cats World & Magazine team wishes you a very merry X-Mas & a
blessed 2021.
Thank you very much for your support & Please keep watching this space.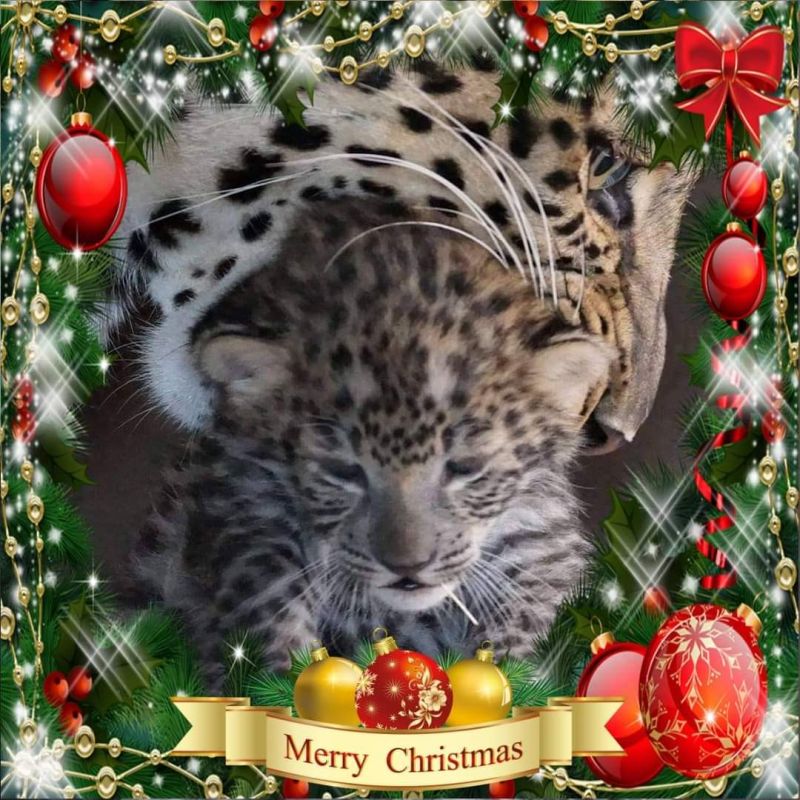 Sponsorships: Help Provide the Best Care for the small and/or big cats!

By sponsoring a small or big cat you are helping Wild Cats World to provide the very best care for all of the cats that call the sanctuary home. Sponsoring a cat by (symbolical) adoption or sponsoring a project (like the construction of camps: the bigger, the better!) is easy!!!!

The proceeds from the sponsorship program fund nutritionally balanced diets and vitamins, excellent daily care by experienced and loving caretakers, excellent veterinary care, flea/tics prevention, enrichment, support of the wild species.
For 25 euro (20 USD) a month or more you can be assured your favourite cat or species will get even better care than already is the case.
Choose your favourite cat or species: African wildcats, Black-footed cats, Caracals, Cheetahs, Leopards and Servals. You can also support our feral cat project or Lion project.
Make a monthly or yearly donation, or one-time donation sponsoring one project, like the construction of a huge camp.
Write to info@wildcatsmagazine.nl for more info about certain cats, species or projects.
On behalf of the cats we would like to thank you for deciding to join the Wild Cats World family by sponsoring a wild child or species.
Paypal – info@wildcatsmagazine.nl;
Our banking details: (South Africa) First National Bank Wild Cats World Sanctuary Acc.no: 62865321592 Branch code: 260216 Ref: Donation (Name)
Banking details (Europe): Stichting Wild Cats World ABN AMRO Bank Bussum, Netherlands IBAN NL22ABNA0517247135 BIC code of the bank is ABNANL2A
Wild Cats World is officially registered as non-profit in South Africa and the Netherlands.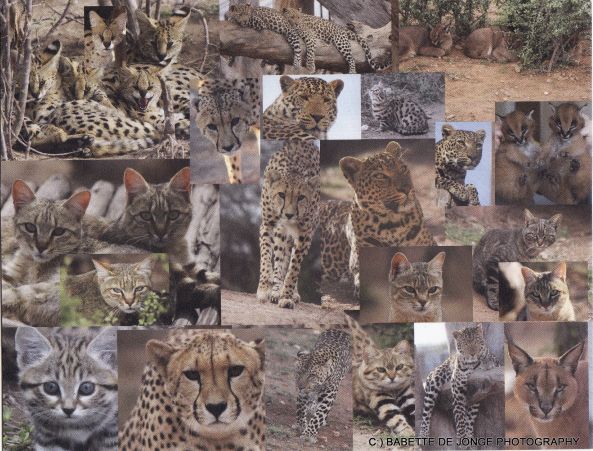 With the arrival of the first two leopards, the brand new Wild Cats World Leopard sanctuary has 'officially' started. Work in progress still but the arrival of these two leopards, and pretty soon another four, is a good start. All leopards will have their forever home at our sanctuary, with lots of space, the best of care, no commercial exhibitions or tours, no exploit nor trade.
Due to Covid-19 restrictions everything is going slower than we hoped for, but still great progress since the start in February 2020 with the purchase of a great piece of land to start the sanctuary.
Huge thanks to the hard work and dedication of the whole Wild Cats World team: caretakers, constructors & great team of workers, office people, attorney and owners/management. Thanks to this extended team the start of the brand new sanctuary and relocation of the first two leopards, is a FACT.
On a memorable day, 7th November 2020, on the 9th birthday of the ancestors (very first leopards we rescued) of our leopard project and wild cat sanctuary, Feline & Felix, who will eventually move down to Paradise as well!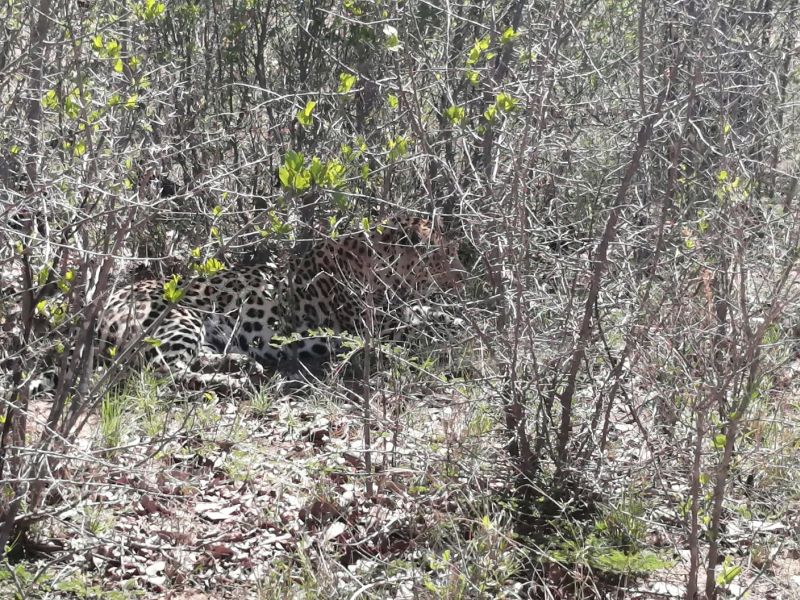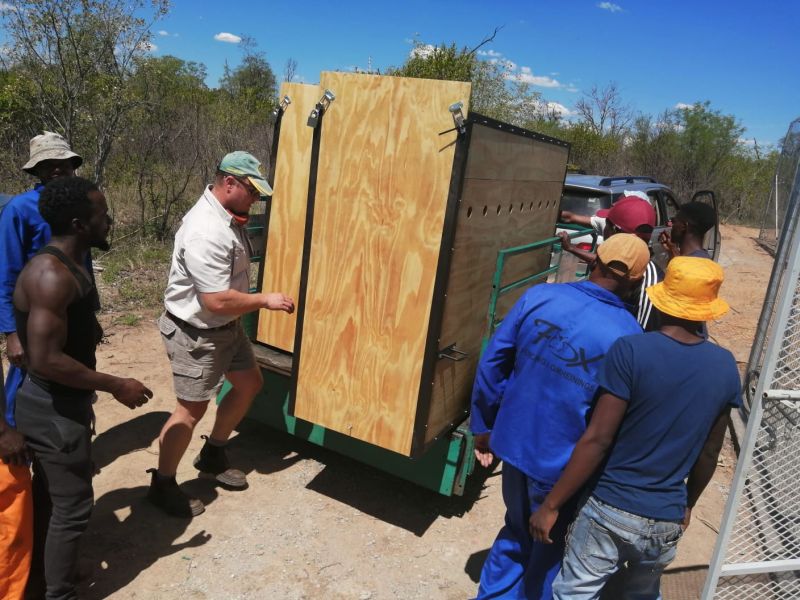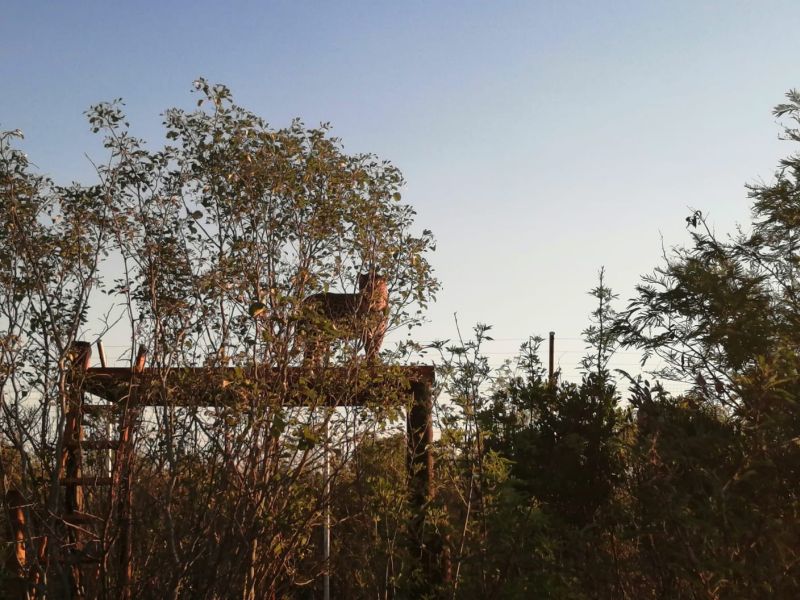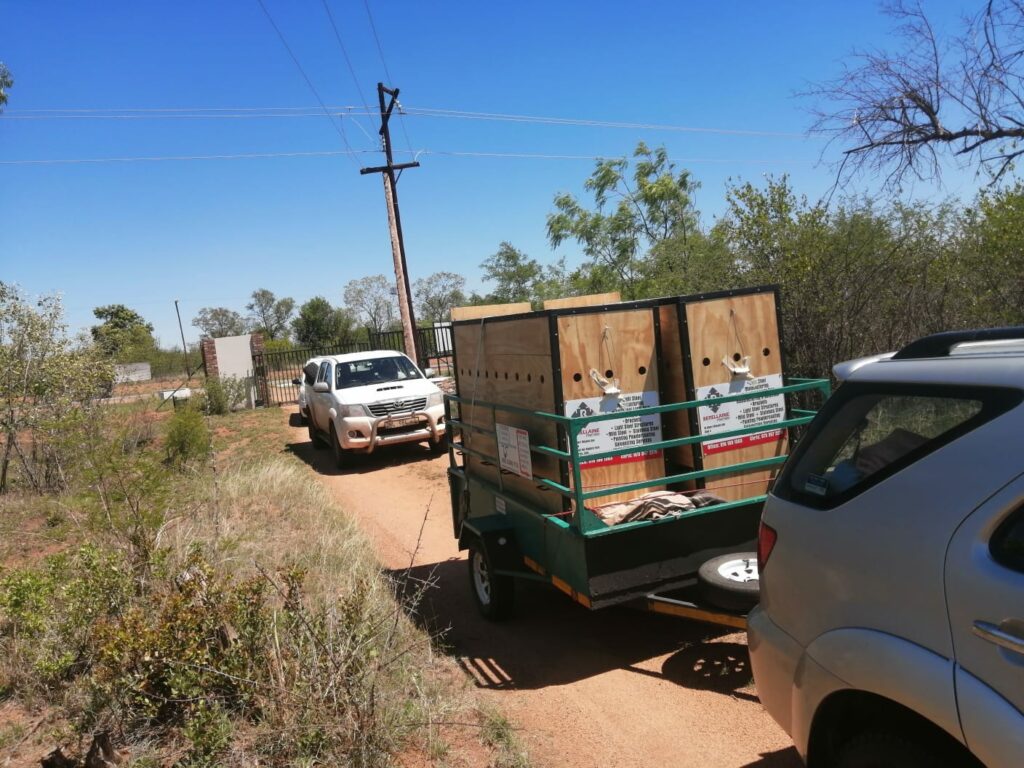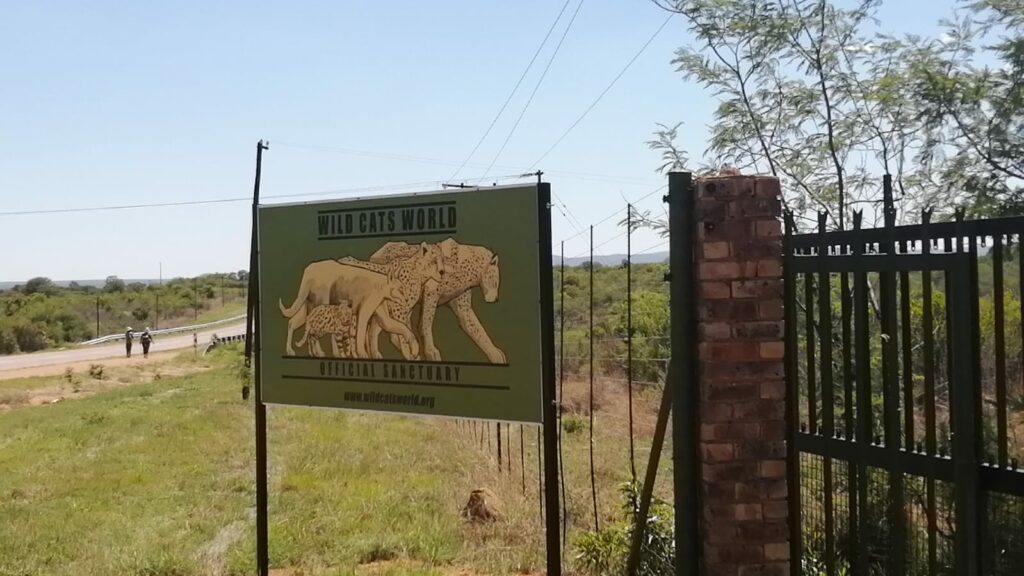 Happy 9th birthday to 2 of the most wonderful leopards in the world,
Feline & Felix, ancestors of the Wild Cats World Leopard project with
opening of the brandnew leopard sanctuary today, 7th of November 2020.
More details later about the first two leopards arriving at the brand new sanctuary.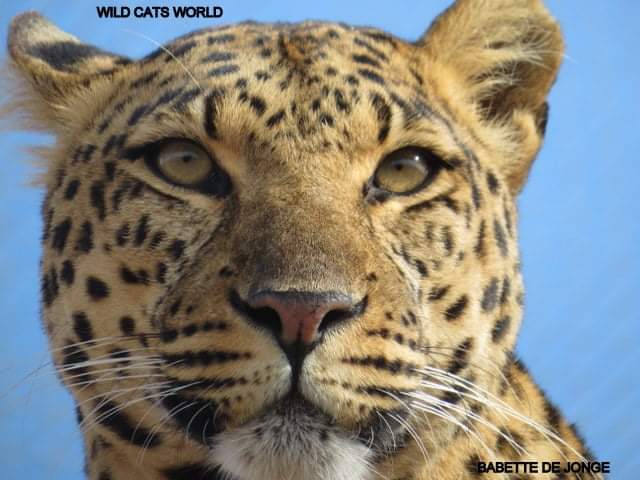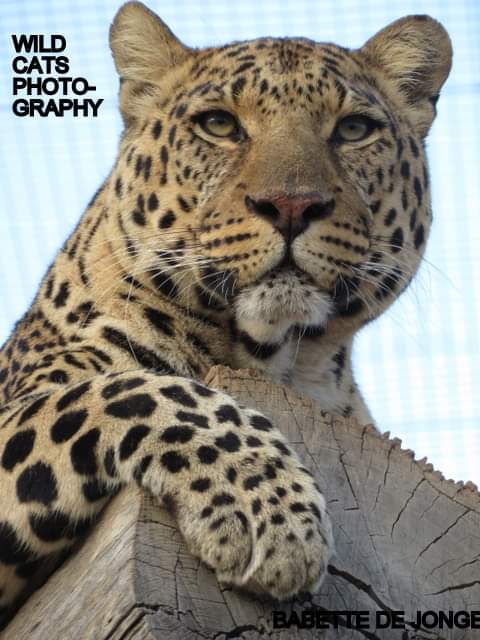 Do you want to support this pretty leopard female and her species, or
other wild cats who deserve the best? We are a non-profit organisation
and need your help now more than ever.
PLEASE HELP US OUT – COVID 19 HIT US HARD TOO. THE CATS STILL DESERVE THE BEST BUT MONEY AND TIME IS RUNNING OUT!!!
Your donation will be so essential and so welcome! It is also possible to sponsor certain cats, projects or constructions. Thank you so much!!!
Paypal – info@wildcatsmagazine.nl
or Our banking details: First National Bank Wild Cats World Sanctuary Acc.no: 62865321592 Branch code: 260216 Ref: Donation (Name)
or Stichting Wild Cats World ABN AMRO Bank Bussum, Netherlands IBAN NL22ABNA0517247135 BIC code of the bank is ABNANL2A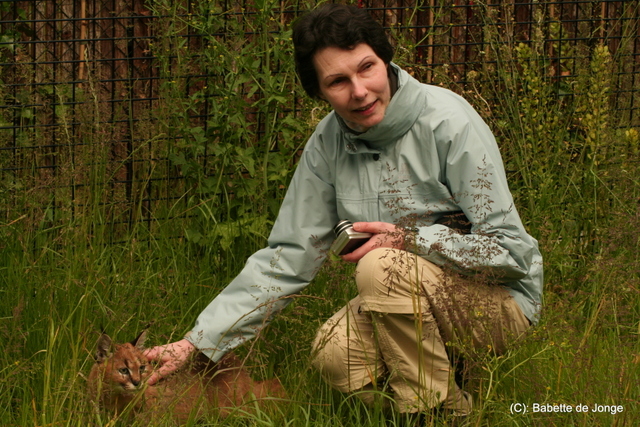 With the passing of Simonne van Driessche, we lost our most loyal supporter and friend. The (symbolic) adoption parent of leopards Feline & Felix and caracal Leo……. An animal lover in heart and soul and a true follower of Wild Cats World. Always standing by with a word of support; showing incredible interest in all we do. For better and for worse.
We shall find peace.
We shall see angels,
We shall see the sky
sparkling with diamonds
R.i.p. Simonne – you will be missed and never forgotten. The word loyal is made for you, as loyal you were!!!! Thanks for everything!!!!!!
Photo: Simonne meeting caracal kitten Nina at "sanctuary" Stichting Leeuw, Anna Paulowna, Netherlands (May 2012). The poor kitten was brutally injured and left to die 4 months later at this so-called sanctuary. Simonne stayed loyal to the cause of Nina all the way; she stayed loyal to all our projects and wild cats.
If you can find it in your heart to support the Wild Cats World sanctuary, you will not only contribute to the gorgeous cats on these pictures, just a few of the residents at the Wild Cats World sanctuary. You will also support employment opportunities.
By taking the best of care of the wild cats and other animals, we create jobs and support local economy.
As for the cats: they want to have the best of space, food, care, company… a life as wild as possible. We want to provide this – as a non-profit organisation our means are limited – but we still do what we can.

Do you want to support us?
Please write to info@wildcatsmagazine.nl to discuss ways to support us.
Or please make a donation to the Paypal account: info@wildcatsmagazine.nl

See our About page for Dutch and South African bankdetails to make a transfer!

Thank you so much!!!!
The Wild Cats World team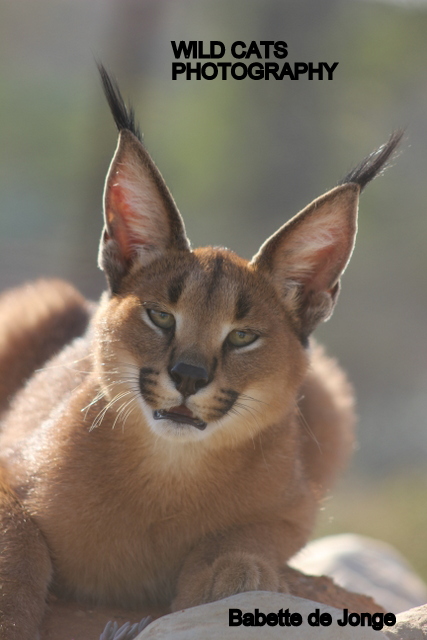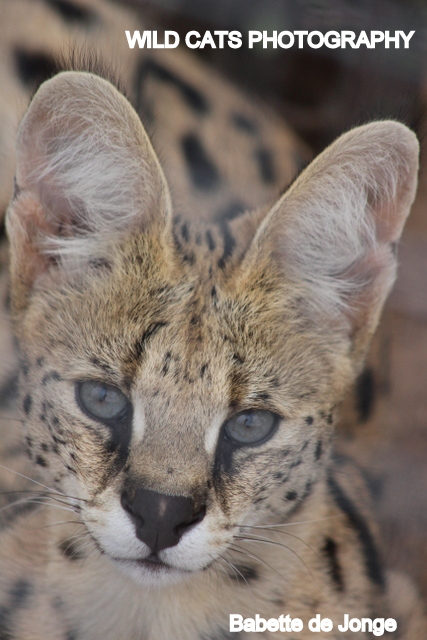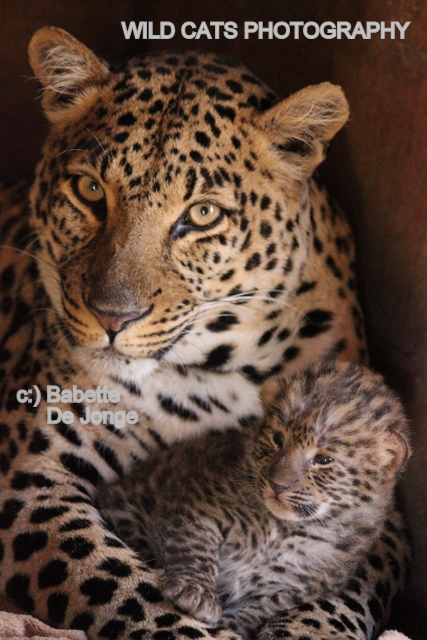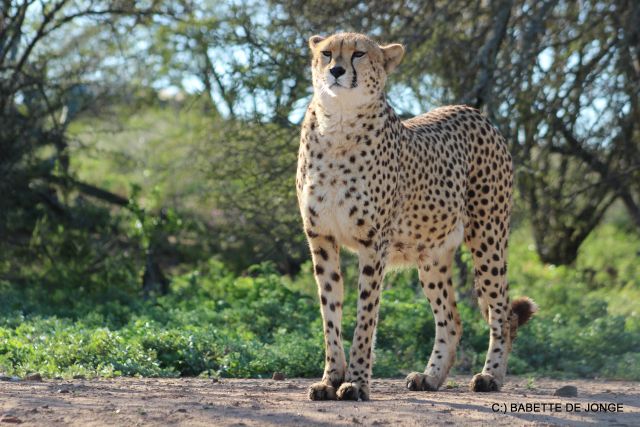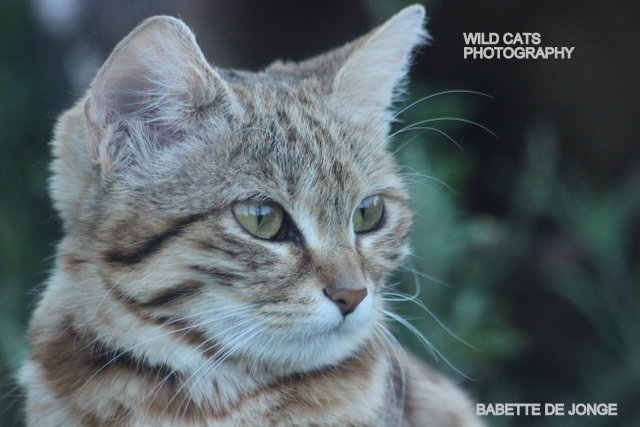 The new huge Wild Cats World leopard project has started. Nothing, no one and for sure no Covid-19 will stop us from doing what we intended to from start, 10 years ago.
All progress will be up-dated on a regular basis on the facebook pages Friends of Wild Cats World and Wild Cats World leopard groups/pages.
Sponsors, true and positive followers as well as volunteers (past and present) can be part of this.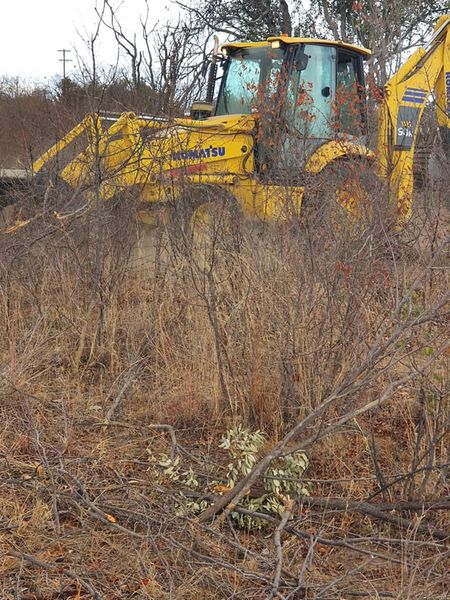 Wild Cats World is an official non-profit organisation, with an official registered sanctuary. Supporting the species in the wild, and providing the best forever homes in the sanctuary. Striving for the best for the leopards and all other species in our care.
Wild Cats World is providing paid jobs and supporting SA economy since 2012. Most investments are done by the owners.
If you are interested to be part of this, by donating, sponsoring, or volunteering, e-mail us at info@wildcatsmagazine.nl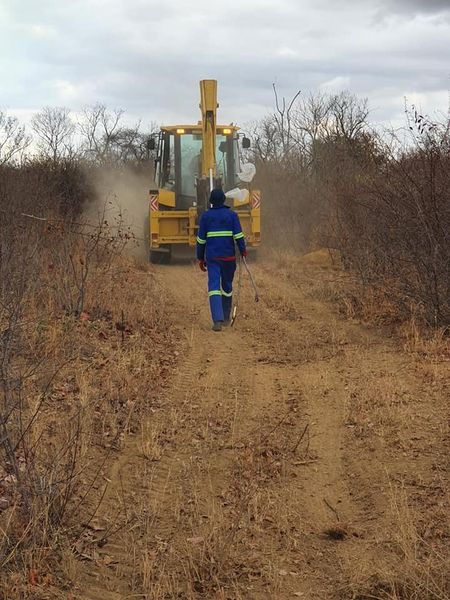 South African bank account
For the South African followers, of whom we know that they want to make a donation, here are the details of the South African bank account of Wild Cats World Sanctuary. This should make things a lot easier.
Thanks so much
Bank : FNB
Branch code: 260216
Branch name: Lifestyle Centre Centurion
Acc.Type: Business Acc
Acc. Number: 62865321592
Wild Cats Sanctuary
Even though it is a difficult and insecure time, we are happy to inform you that Wild Cats World as official sanctuary in South Africa is going strong. We are making huge steps and significant progress with a large new project, as always benefiting all cats in our care big time!
The WCW team is growing and more solid and reliable as ever before. The employees who are loyal to WCW will be secure of a great future in our organisation, which is growing slowly but surely.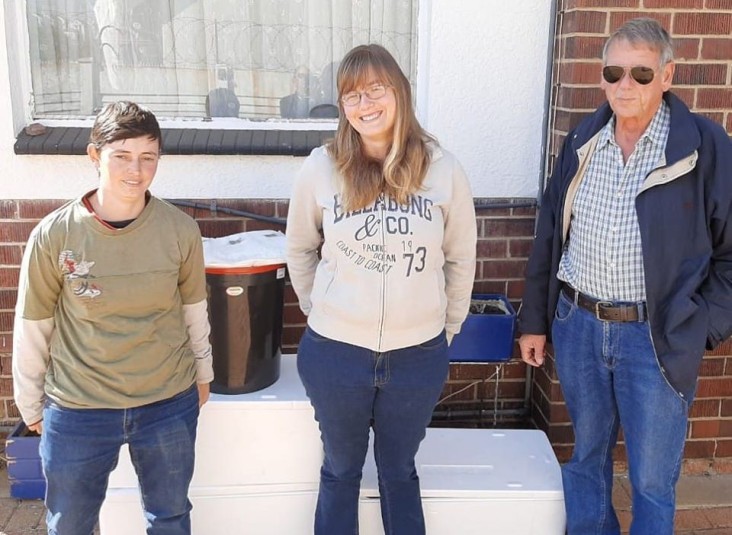 Of course Covid-19 is hitting us hard too. We take our responsibility to the animals in our sanctuary as well as to the team of employers very serious. Their well-being is essential for us and we will provide the best in our power. Ever since we started our sanctuary in South Africa we of course support the South African economy and local businesses by spending lots of money. Sadly we have lost a lot of money due to corruption in SA too. We like to continue with our work for the endangered wild cats, big and small for a long time to come.
As non-profit organisation due to Covid-19 we have no income at all, other than the money earned in our jobs in the Netherlands. If you have a heart for the wild cats and our work, and you are looking for a charity cause to give a donation or sponsor a project or animal, please do contact us by e-mail, info@wildcatsmagazine.nl.
All sponsors will be able to follow us and the cats closely by becoming a member of our (closed) groups on Facebook, to which you will get an invitation. You will also be more than welcome to visit us in person to see for yourself that every single penny will be spend on the animals and the various ways to give them the best care possible.
We keep you up-dated. Thanks for following us!!!