News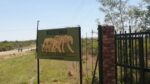 After the move to our new location there's of course lots of things still to do; to organise, get things together and to improve. Most…
Video of the month
Recent Photography
The Javan Leopard project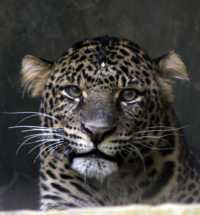 The Population estimates are not certain, but certainly less than 250 mature individuals, possibly even less than 100 (IUCN Red List).
Read about our ongoing activities and the rescue of two leopards in particular.
About Wild Cats World
Wild cats World is dedicated to the conservation of the endangered wild cats and their habitat. Our goal is to bring global awareness to wild cats conservation issues, support field research for several species, promote world-wide education and rescue efforts to give captive cats a better life. More…
IF THERE IS CONFLICT…
Request to farmers, villagers and anyone who has a human-wild cat (leopard, caracal, etc.) conflict, please don't kill the cat but contact us!!!
Other ways to help

Leopards: Feline & Félipe, Felix & Felicia
Cheetahs: Speedy, Spiky & Sunny
Black-footed Cats: Lilly & Spotty
African wildcats: Sid & Louise, Maurice, Stars, Ruben
Servals: Joy, Fady, Fennick & Fonzi
Pallas Cats: Lyon & Zoë
Caracals: Leo, Nina II
Facebook page Ambassadors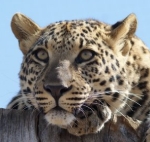 Also view the Photo album on FaceBook with more pictures of the ambassadors.