Links
 WILD CATS MAGAZINE
Webmagazine dedicated to all 36 species of the magnificent Wild Cats, big and small, like tigers, lions but also caracals and desert cats.
---
Karoo Cat Research / Cat Conservation Trust
We aim to create public awareness of the plight of the small cats through research and education.
karoocats.org
---
 SPOTTED CATS CONSERVATION
Daniell Cheetah Project and Wild Cats World are partners in Spotted Cats Conservation, Eastern Cape, South Africa
---


We are very proud to have received the WASP international "Stamp of approval" as a recognition of our work.
---
WILD CATS WORLD FACEBOOK PAGE
You can also join us on Facebook – your support is more than welcome!
---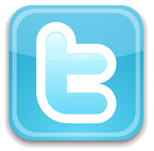 WILD CATS WORLD ON TWITTER
Come and follow us on Twitter!