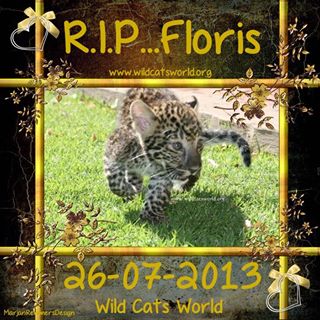 BREAKING NEWS 26TH JULY 2013
Sadly we discovered our young leopardambassador Felicia had a birthdefect called "Megaesophagus". We lost her brother Floris who also had different complications like a kidney failure, but as Felicia was throwing up as well we did have tests and scans of her too. The vet said he never saw an animal alive who suffered this defect as mostly they die of it soon. She is improving a little with a different way of feeding, but is not her oldself yet. As she is not having pain we didn't want to give up on her yet and to give her a chance to get better. Hopefully we can have her operated as this would be the best chance to survival and to have a good worthy life. We will keep you up-dated about our little girl and her progress. Please do pray for her recovery. Thanks to Lizette van Schalkwyk for her support and all efforts to get her better with good care and TLC.
FELICIA SAYS GOODBYE TO BROTHER FLORIS – SEPT 2013
Even though we are so thrilled and grateful that we still have Felicia with us, in good health after her life saving operation, we of course were sad to loose her brother Floris. We like to give him an appropriate farewell, see you again….also Felicia said her goodbyes in her own way. We have Floris his ashes and will scatter this in the new home where he and Felicia were supposed to live in together and in which Felicia will soon start living when our two cheetah ambassadors moved out to their own huge new camp. This is the moment to reunite brother and sister as a sort of blessing to her, to have a long and happy life with her boyfriend Felix, when she is old enough.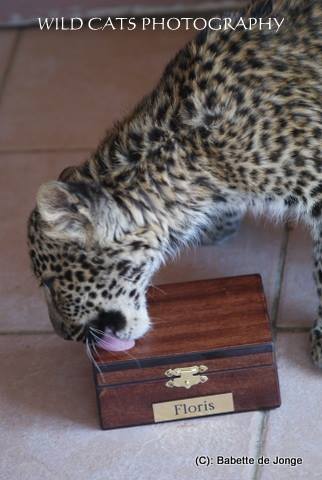 I will always remember you little brother!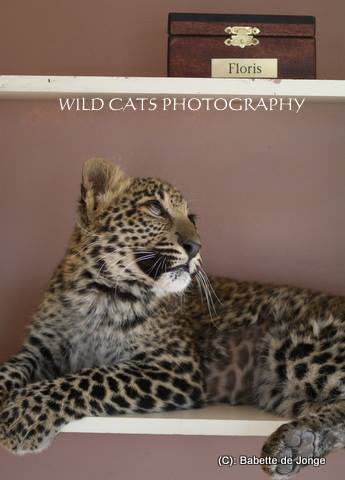 We so much wished for Felicia and Floris to grow up the first year of their lives and be happy and healthy…not meant to be for Floris….but we luckily could save Felicia.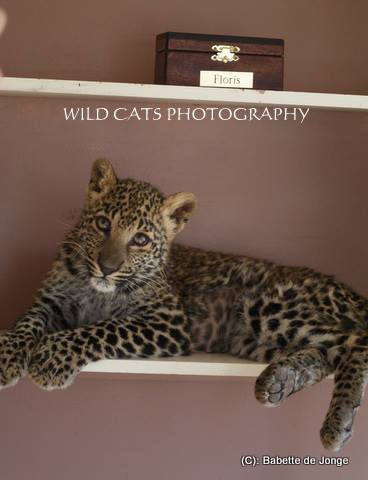 As if Felicia knew what was going on….she stopped playing for a while, took a moment of silence..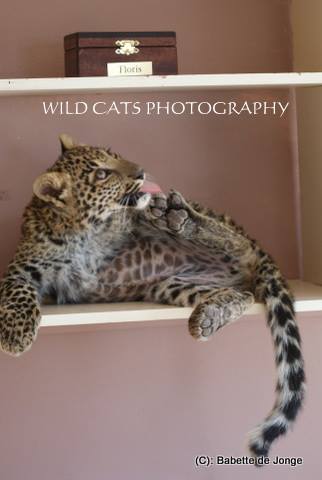 Hairs are growing again on her belly and time heals all wounds…..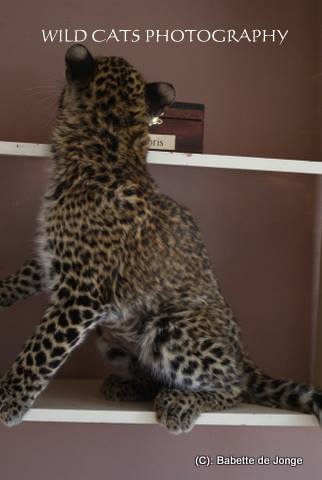 Felicia makes sure her little bro is still there…..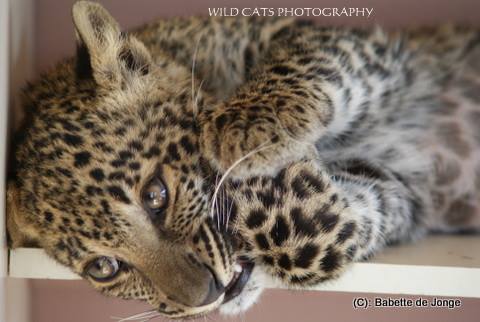 Saying a prayer for Floris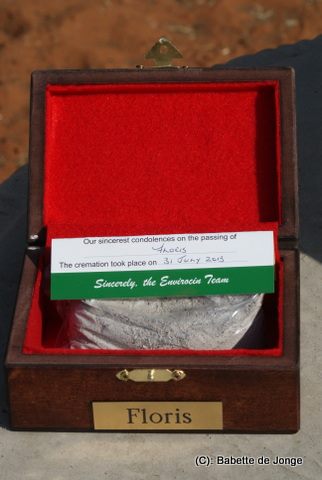 Floris his ashes safely stored with us until we can scatter it in the new home of Felicia.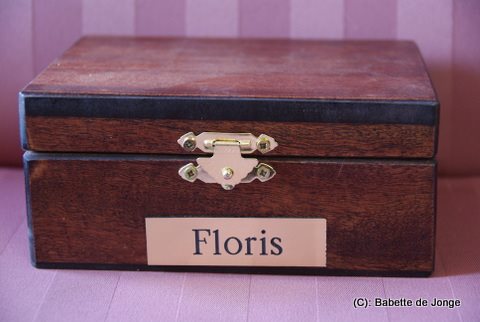 We will never forget you little boy, your spirit lives on in your little sister
MEET OUR NEW LEOPARD AMBASSADOR FLORIS
Our Leopard Conservation Project SA has great progress. While working on a new bloodline and future releases in leopardfriendly game reserves/national parks we also try and secure the future for some captive leopards to give them the best life possible, being ambassadors for their wild species. We are building huge enclosures and camps for them and are arranging to get not-related and happy couples. Félipe was recently introduced to future partner Feline and her brother Felix, Felicia will be future partner of Felix but firstly she will have to grow up and play with brother Floris, and he in time will get a nice female friend too. Will take some time to start the actual re-wilding camps and projects, but it is nice and very educational to do this huge project step by step. We keep you up-dated regularly.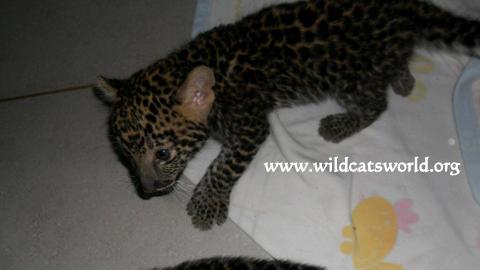 5 weeks young (Floris) taking the first steps in their important life as leopardambassador where they will get the best of care and natural enrichment alongside huge space.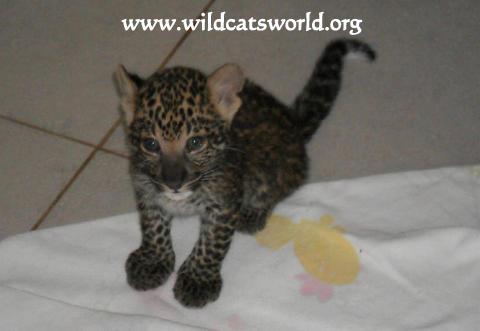 Leopardbabies are already great ambassadors for their species. No one can deny leopards are not only having the cutest babies of the big catfamily but they are also one of the most gorgeous and mesmerizing members of the big catfamily.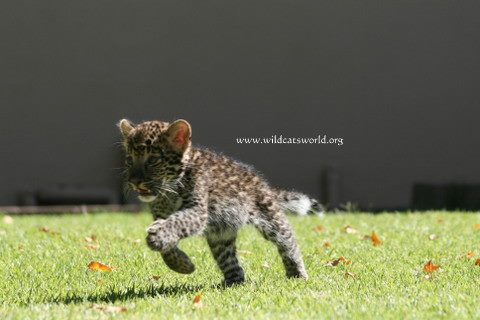 Floris running happily outside, enjoying the grass under his paws.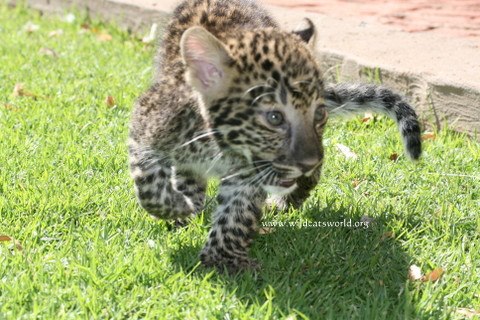 Floris will also stay part of our WCW Leopard Conservation Project, and get a new girlfriend in the near future, but firstly he can enjoy the company of sister Felicia. It is so important to grow up together. In our project the babies of course will stay with their mothers!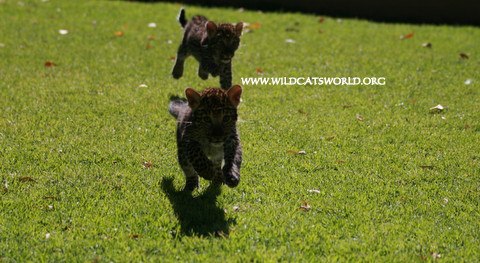 Felicia and Floris running and playing…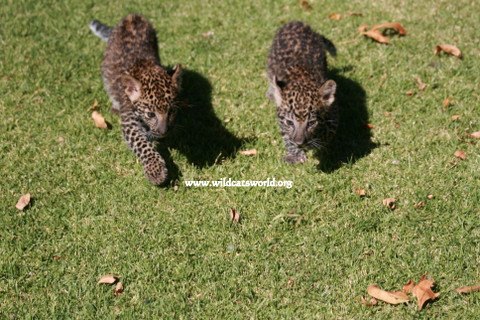 Aren't they cute, our true new ambassadors Floris and Felicia.