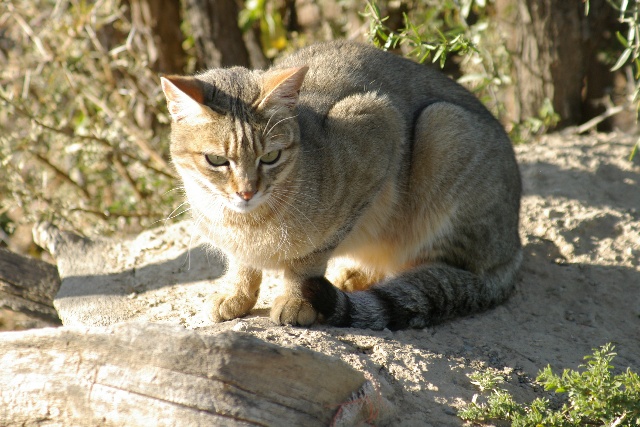 Meet Louise, our latest ambassador. She will be joining us on August 27th 2013.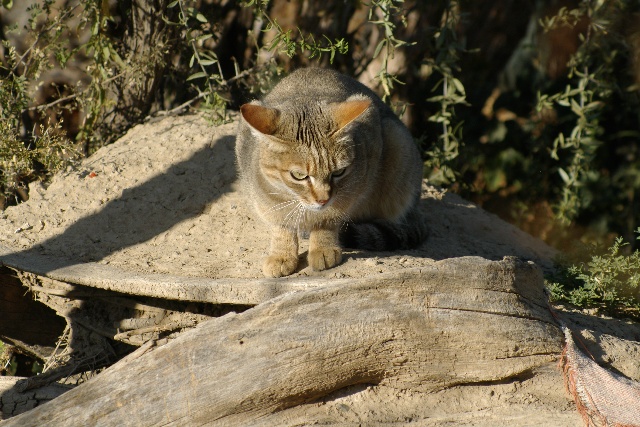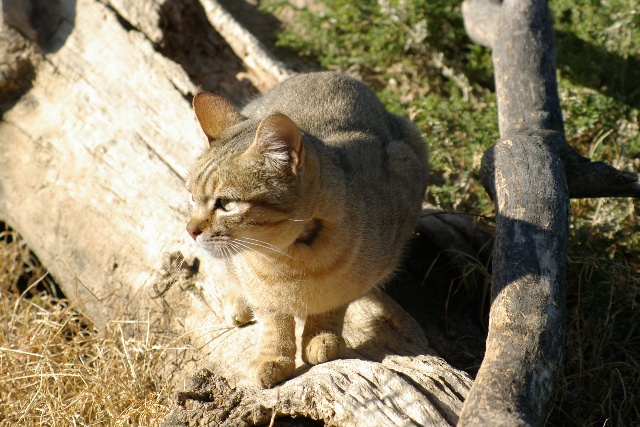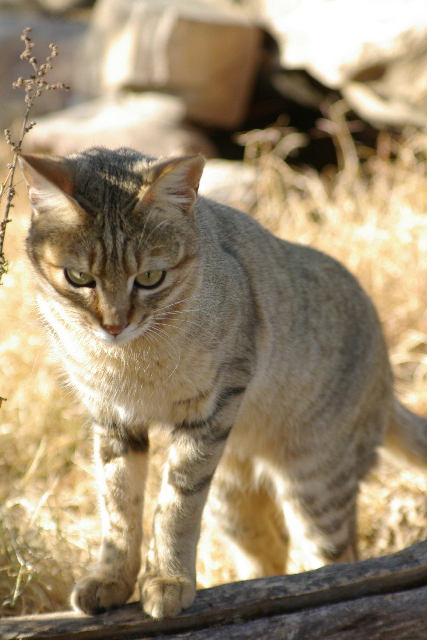 Mother – Ilse
Felis libyca
F
D.o.b. 10-10-2007
Mother – Amber, from Hoedspruit
Tenikwa Wildlife Awareness Centre
Father – Merlin, from Kalahari Gemsbok Park
Tenikwa Wildlife Awareness Centre
Father – Frik
Felis libyca
M

D.o.b. 27-Apr-08

Mother – F.l.griselda x cafra "Dani" captive born
Johannesburg Zoo
Father – F.s.l "Eddie" captive born
Wildcare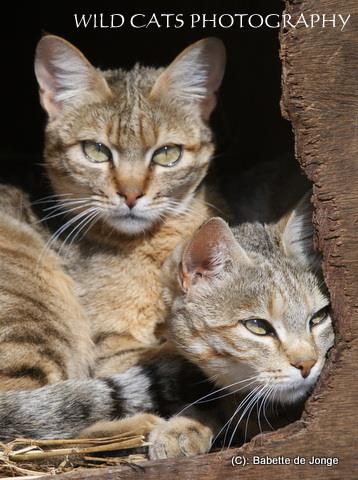 African wildcat kittens born, Wednesday December 23rd 2015
As a special present for Christmas, one of our African wildcat females, Louise, gave birth to 2 healthy kittens. The kittens are very welcome and very important for conservation of their species.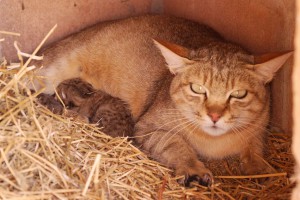 Our African wildcats Louise & Max (the parents), as well as Sid, are purely bred wildcats important for conservation of the species, much under threat also by inbreeding with domestic cats. Yesterday (

Wednesday

, 231215) Louise gave birth to 2 healthy kittens, which came as a lovely Christmas surprise to all at Wild Cats World. African wildcats are ancestors of the domestic cats as we know them, and though there's much resemblance, they clearly aren't pettable, not ours for sure.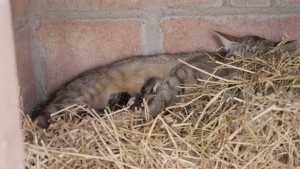 Louise (like our leopard Feline and caracal Lea) chose to give birth in her safe nighthouse ("den") and while both Feline and Lea did everything to wipe away the luzerne, Louise makes use of it to hide herself and the kittens, as you can see on the one photo. Max and Sid are also in the same area (only separated with feeding time) but they respect Louise, as yesterday they both stand in the opening of the den to see what was going on, but Louise clearly showed to be a protective mom, and the other two did the smart thing not to enter.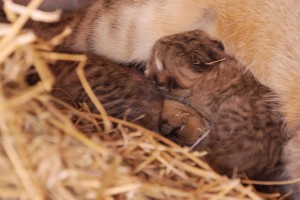 For now all goes well…kittens are drinking, so for the coming time growing up and staying healthy is first priority. Purely bred African wildcats can be released in reserves, so who knows what the future brings…..
Update 29/12/2015: African wildcat female Louise and kittens
All goes well with the African wildcat kittens, they seem full so Louise has enough milk. Since the second morning Louise allows him in with her and the kittens in the nighthouse she moved them to. She is very mobile, so the kittens go from one place to the other, depending on temperatures. But Louise is a very protective mommy. Female Sid, usually the most assertive one, doesn't dare to come too close, after a warning of Louise.