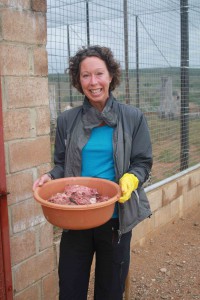 As from half February till the end of March 2015 I was a volunteer at Wild Cats World/Spotted Cats Conservation in Kirkwood. It was an absolutely amazing experience!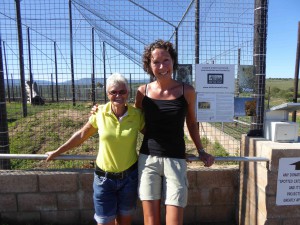 I was an assistant caretaker of Betty. The first couple of days, Betty showed me all the animals and explained the work we had to do. It was really nice that she took the time to explain everything. The work exists of preparation the meat for the cats, feeding the cats (some twice a day, some in the morning and some in the afternoon), refilling water bowls, cleaning the enclosures (f.e. with the poop scoop), provide fun enrichment for the cats and monitoring. Sometimes we had to go to a farmer to buy some meat for the cats.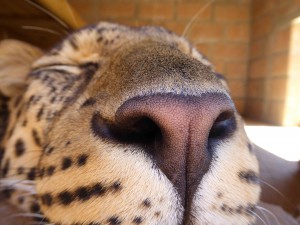 Working every day with the cats was incredible and I would love to do it again. It was so nice to run with Felicia (she of course in the enclosure and I outside) and to get a good morning hissing of Speedy and Spiky when I arrive with their food.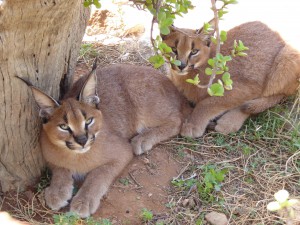 It was great to see Nina and Thilido growing so fast (the two little caracals). And you always have to stay alert of not getting sprayed by Felix and Felipe and Chuck and Norris . Unfortunately they were sometimes successful ☺.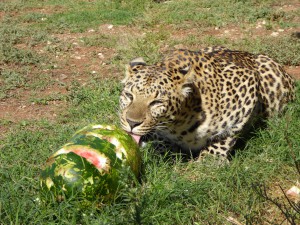 One of the last days of my stay, I saw Felipe interested looking to something. I was wondering what it was and suddenly I saw a snake in his enclosure. With help of Betty and some guys, we managed to remove the snake (it was a cobra). So never a dull moment at WCW…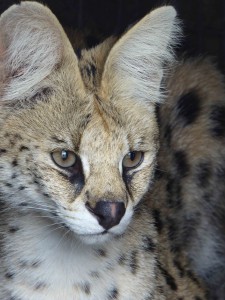 I have a lot of amazing memories and loads of pictures of my time at WCW. Thanks for the possibility to be a volunteer at WCW!
Nancy van der Lans, The Netherlands