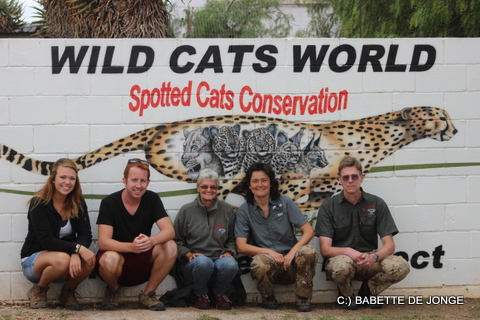 My name is Samantha Dann, and I have had the pleasure of spending 3 months with Wild Cats World/ Spotted Cats Conservation.  I was given the opportunity to be an assistant caretaker for this organization, and work closely with all of the animals.
In the three months of volunteering I helped clean enclosures,  feed, and provided fun enrichment for all of the animals.  Along with animal behavior monitoring, I was able to work very closely with all of the animals. I became very close with a lot of the animals here at the facility making that much harder to leave.
My overall experience at WCW/ SCC was wonderful!  It is so hard to pick a favorite moment because there are so many with all of the animals.  Just like it is hard to have a favorite animal because I love them all in their own way! I truly believe that this organization has provided these animals with a happy, and healthy life! They are very much trying to make a difference in this world, and I am so happy to have been a part of it all. Babette has taught me so much over the three months and working with their main caretaker Betty was a great pleasure!
It is so refreshing to see how much this organization cares for their animals and other wild animal organizations. I would definitely go back to dedicate another three months to this organization and their animals! Thank you for all that you have done for me and the opportunities you provided!
Sincerely
Samantha Dann
Former Assistant Caretaker