With mixed feelings we will give you another up-date about our "Javan Leopard Release Program" in cooperation with Wanicare Foundation and Cikananga Wildlife Rescue Center, who work hard for the leopards on ground level and provide "our" three leopards Sawal, Ciemas and Dimas in the Release Program a (temporarily) home in the Rescue Center.
The sad part is that as for the (future) releases there's unfortunately no real news to tell. It is after all Indonesia we are talking about and the situation is very difficult. But though the main mission in our (co)-project will at any time be an eventual release of the leopards, we are forced to think further now. There's some progress though in some way which we like to share with you and we have made an alternative plan to focus on while "waiting" for the first possible release. As of course the individuals that are waiting in captivity, hopefully temporarily, which is what we still strive for, deserve the best of welfare. Good news is that Forestry Department finally understands the need to take action to protect the Javan leopard species.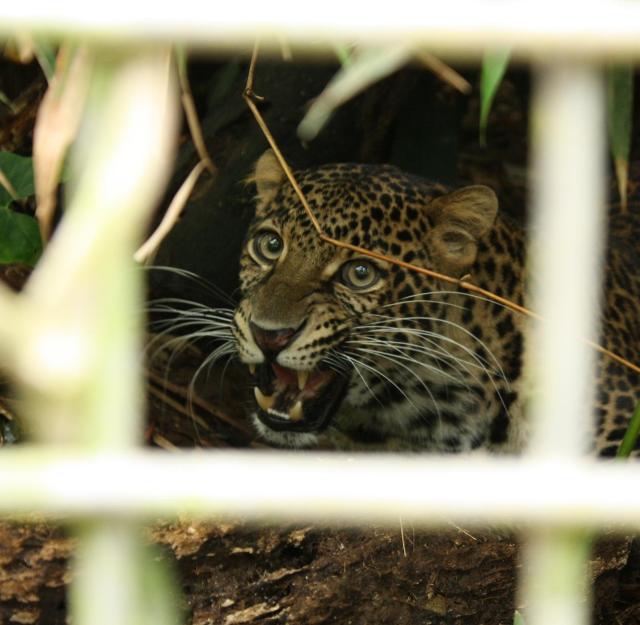 The end of October there was a meeting at the Taman Safari Zoo in Bogor discussing the future of the Javan Leopard with several organisations, and to try and set up a plan to avoid extinction in the wild of the species. Different options were discussed like building a new sanctuary especially for the Javan leopard. In addition, there will be intensive research done to the wild population, as for numbers, where they live but also possible data for the release of leopards on Java, or how new areas can be improved and prepared for new leopard populations to be released. Taman Safari Zoo in Bogor (pretty good for Indonesian standards) wants to start a breeding program for the Javan leopards and they are about to start a studbook. They asked one of the three males that we have in our release program and we were asked if Dimas would be a good male to move there. He is in the rescue center longest of all three males, but due to age and condition the other two males Ciemas and Sawal will be the first two to be released if it comes to that in the near future. The enclosures at the zoo are a lot bigger than the ones at the Rescue Center, of course not only being there for the leopards. All surplus or injured wildlife, like monkeys, rodents, reptiles, etc. find their way to the sanctuary. It is so sad that the human population keeps growing but the habitat for all these animals, every piece of nature, is decreasing rapidly. The sad reality of today.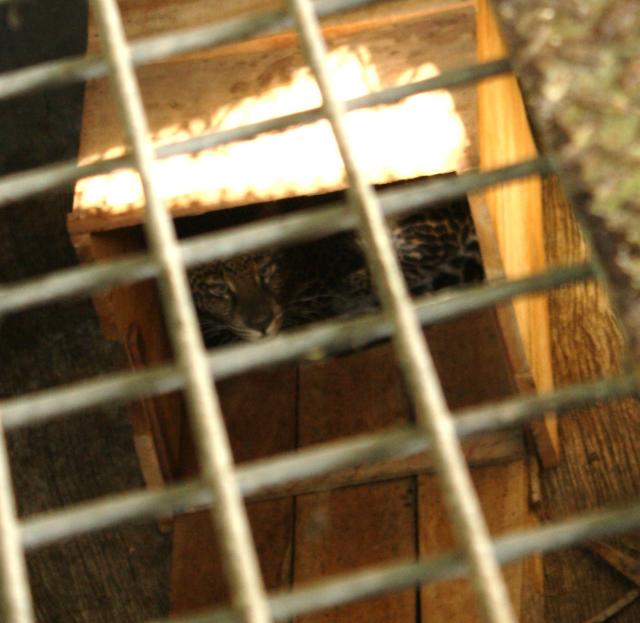 The relocation to a zoo (even though a better one than the average one) who would start a breeding project for captivity instead of sharing our mission to release individuals in the wild again, was not something we in WCW could live with. So, Willemijn from Wanicare paid another visit to Tasman Safari Zoo to come to the same conclusion. The plan is now to construct better and bigger enclosures for the resident males and for any leopards that will be brought in again after a conflict with humans in their natural habitat, to avoid them ending up in a zoo that already happened as the wildlife Rescue Center didn't have any space anymore. Indonesian zoos, also Tasman Safari, is offering photo sessions and similar activities with cubs and young animals for money, so this is something we will never agree to.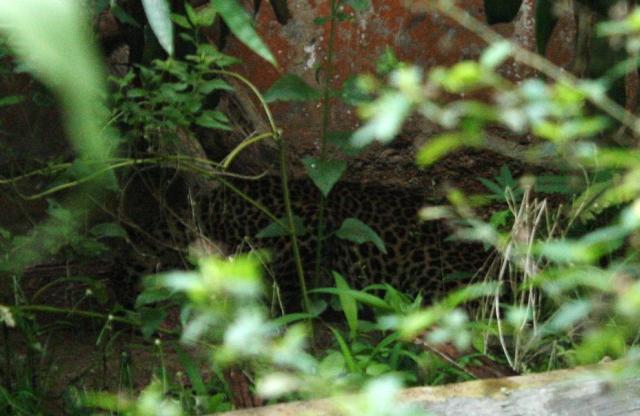 Constructing better enclosures doesn't mean this is now main aim, as for both Wanicare Foundation, Cikananga Wildlife Center and Wild Cats World this will at any time be a Release Program. So the mission will always be future releases, but also to conserve the species. We cannot lose the Javan leopard like nature already lost the Javan tiger. Not if it is up to us. For all activities of course lots of funds are needed, so we would be grateful to any kind of financial support, which will be used for either feeding the leopards, constructing the new enclosures, medical treatment if necessary but also tracking collars and the investigation and other work on ground level to make future releases possible.
For donations by Paypal please use info@wildcatsmagazine.nl