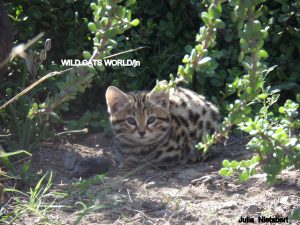 On 
Thursday October 28th
 our black-footed cat female Lilly gave birth to 2 kittens. It is her first litter (proud daddy is our male Spotty) and she was a caring and very protective mom from the start. Since black-footed cats and more so their kittens are very vulnerable to diseases, often causing a premature death, we didn't want to share the happiness of the birth too soon.  They are 12 weeks old now and still doing well and for some time they already started eating mice, rats and pigeon by themselves, natural food for the black footed cats, like for any other small cat.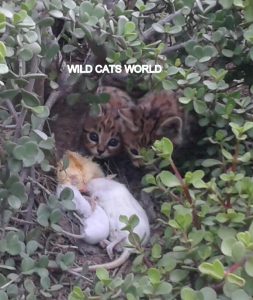 The kittens are very welcome as they are very essential for their species, as well as for our conservation program.  We haven't officially sexed the kittens yet, but have reason to believe they are two males. We will let you know once sexed and named of course. Herewith already some nice pictures by caretaker Inge and from our volunteer Jule Nietsbert from Germany.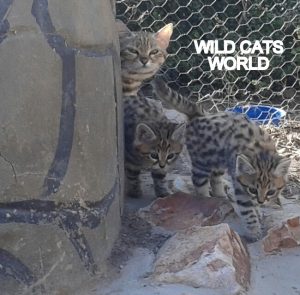 Lilly and her kittens are also starring in a Japanese documentary, which will be presented next year to educate children and their parents about South African native species. Also our serval Joy, caracals Nina/Leo and Thilido, as well as our leopard Bella will be starring in the same documentary.