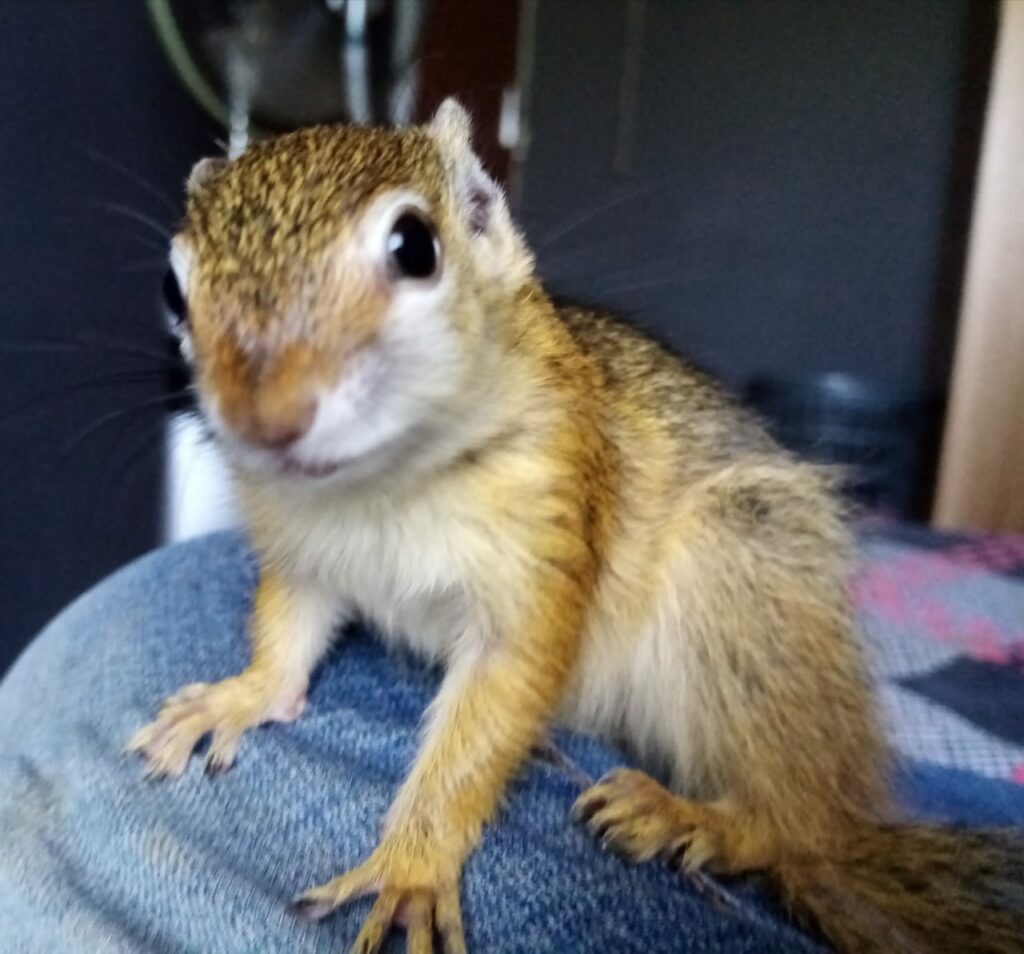 The latest arrival at our sanctuary is (…was) this orphan squirrel who was found and hand-raised. After turning out to be too hard to keep, the squirrel was brought to us.
Since the relocation to our own and new facility, and the necessary re-organisation, more animals in need are brought to us. Cats and animals in need or unwanted. Often aged or from a bad situation in captivity, or orphaned and injured in the wild.
This year we were asked to give a home to, or come to rescue to, 2 aged caracals, an aged cheetah, 3 meerkats, a civet "cat", lots of feral and African wildcats, chickens, geese, rabbits, guinea pigs. And as we speak we are in the middle of doing the paperwork to relocate 3 rescued servals and 2 rescued leopards from Overseas to us.
Also, we were called in several times, for help to set up life traps to save and relocate animals, esp. caracals and leopards. Luckily they don't have themselves trapped easily…
We provide a permanent home with the best of care, or make sure the animal is rehabilitated and if possible get a free roaming place on our farm, or elsewhere.
As this cute squirrel wouldn't have a chance to have an easy life, free roaming or in rehabilitation, surrounded by so many cats and dogs, it
has been moved to be with another squirrel and to be prepared together for a (soft) release soon.
@ Wild Cats World Sanctuary we will always go for the best option for an animal. And the best care and living conditions for the ones that stay with us.