Miscellaneous
The pretty girl you see on the photos, is Phoebe. A few weeks ago she was brought in at our sanctuary.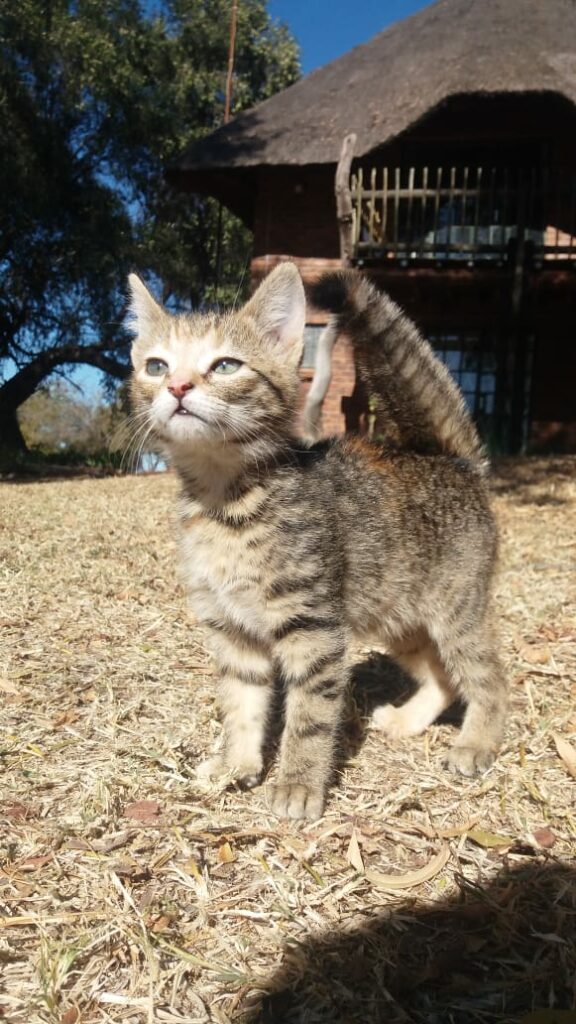 They found her all alone in the bush, near a lodge. There's not many cats around this place in the bush, apart from a few African wildcats that have been sighted. As for her looks she is expected to be their offspring.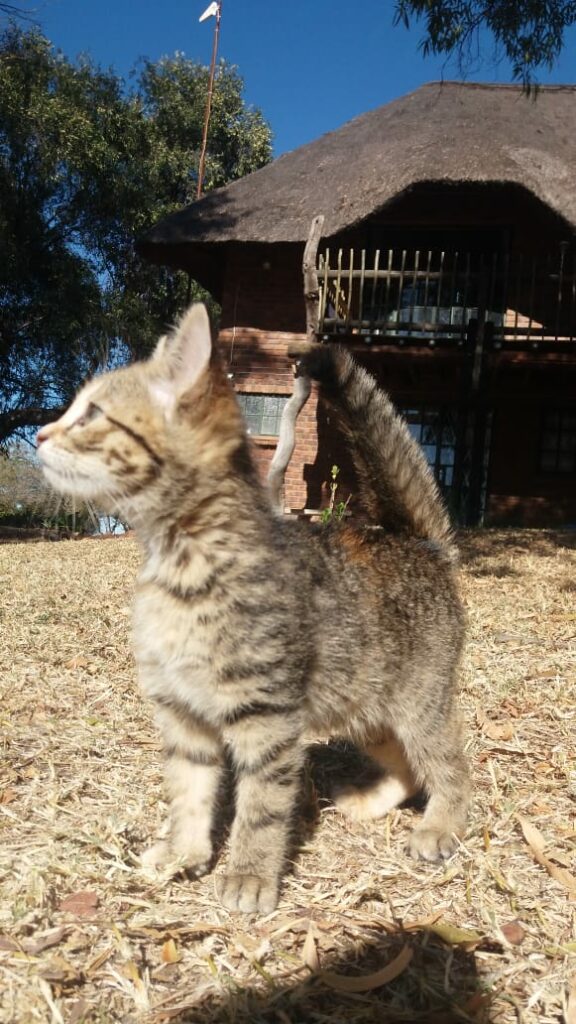 When she was brought to us she suffered from a serious blockage. We brought her to the vet who treated her twice. After that, and with the help of a special diet to prevent more future problems, she recovered completely.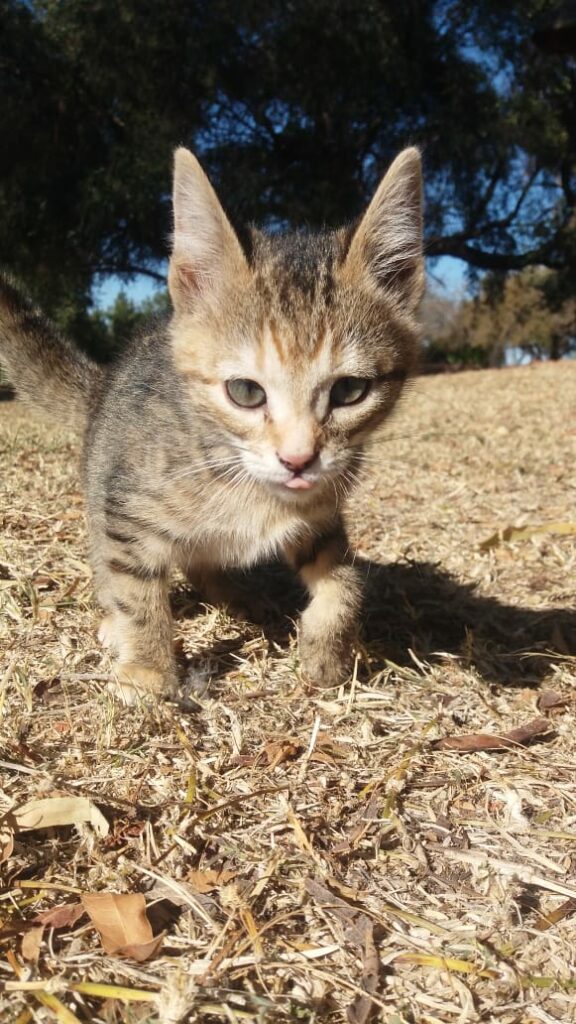 Phoebe turned out to be a very pretty and feisty girl.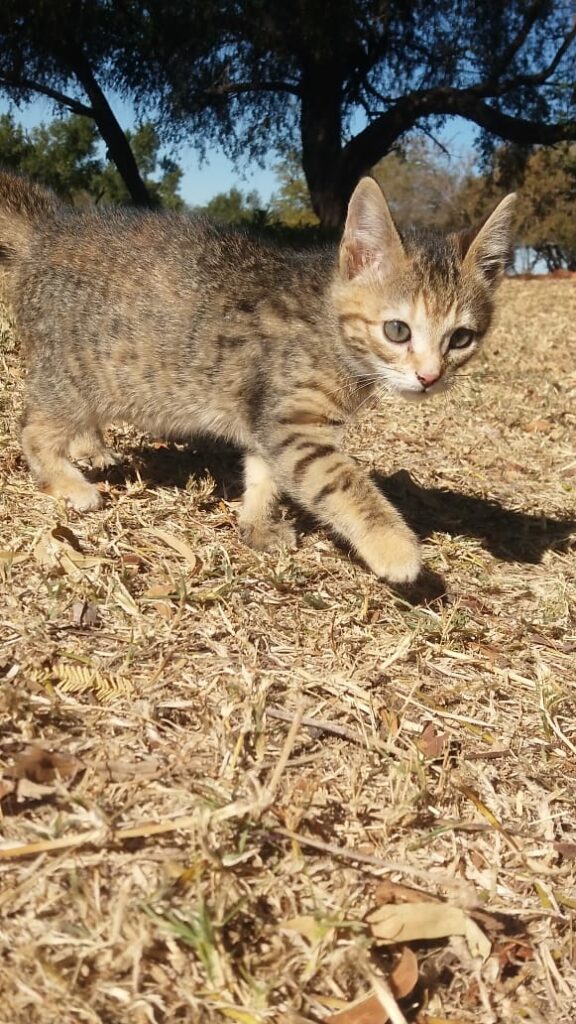 Wild Cats World and founder/owner Babette de Jonge has been moving heaven and earth for 11 years, to do what's best in her power for CATS. Wild Cats, big and small, but also feral cats and domestic cats who need help.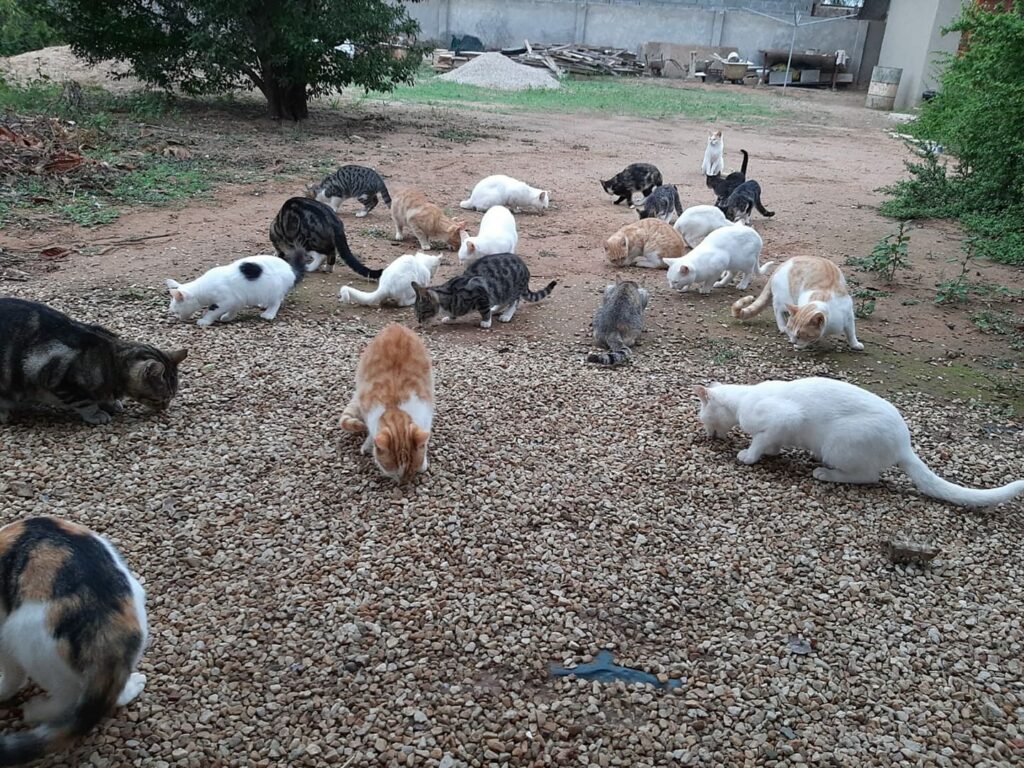 The group of feral Cats on this picture , and many other homeless cats, benefit from her and WIld Cats World: daily care, love, food and water. Some we had sterillised, castrated and vaccinated as well. Showing the ultimate love and dedication to these animals and new ones who need to be rescued, a property was bought and a new sanctuary is started. African wildcats, black-footed cats, caracals, cheetahs, leopards, servals, domestic cats, feral cats, but also an Anatolian Shepherd dog in need of a new owner and lots of rabbits, chickens, quails have a forever safe home at the new WIld Cats World Sanctuary.
Leaving the current place, we still want to take full responsibility as for all feral cats that need our help so badly. We cannot leave them behind to die. With us They would continue to have the daily care and love, but a huge camp needs to be constructed for them. Our funds are zero now due to Covid-19 and all done so far to provide the wild Cats, big and small, with a perfect forever home and continuous care. Don't be mistaken millions of Rands go into this "charity project".
So, that's why we just want to appeal to the generosity of the cat Friends…
Funds needed is 6000 euro to home approx. 20 cats
Suggestion/option as to co-sponsor this WCW feral cat project:
1000 euro: name 5 Cats for which you get a photo, mention on Facebook, website and enclosure.
2000 euro: name 10 Cats for which you get a photo, mention on Facebook, website and enclosure.
3000 – 6000 euro: name 20 Cats and maybe we can rescue more . Mention on Social media, website and enclosure. Free visit to see all Cats.
smaller donation: when not enough Funds to build the enclosure, every single penny will be used to buy food for the cats.
All sponsors get the monthly newsletter and is welcome at the closed WCW FB pages.
Please Friends……we cannot leave these Cats without food, water and care.
❣️Paypal – info@wildcatsmagazine.nl
South Africa: First National Bank Wild Cats World Sanctuary
Acc.no: 62865321592
Branch code: 260216
Ref: feral cats project
Europe: Stichting Wild Cats World ABN AMRO Bank
IBAN NL22ABNA0517247135
BIC code of the bank is ABNANL2A
Ref: feral cats project
Wild Cats World volunteer Sasan Amir from Germany made this incredible
video as first impression of his visit to us and our cats, and to South Africa. Starring a.o. Wild Cats World cheetahs and leopards……are you already inspired to come over? Just enjoy this amazing video.
The Wild Cats World & Magazine team wishes you a very merry X-Mas & a
blessed 2021.
Thank you very much for your support & Please keep watching this space.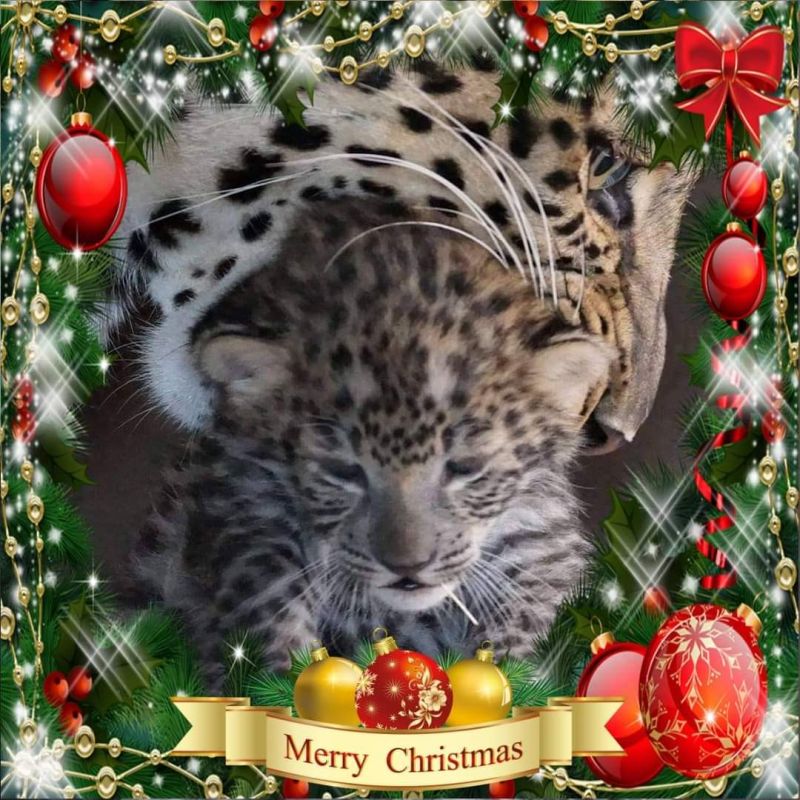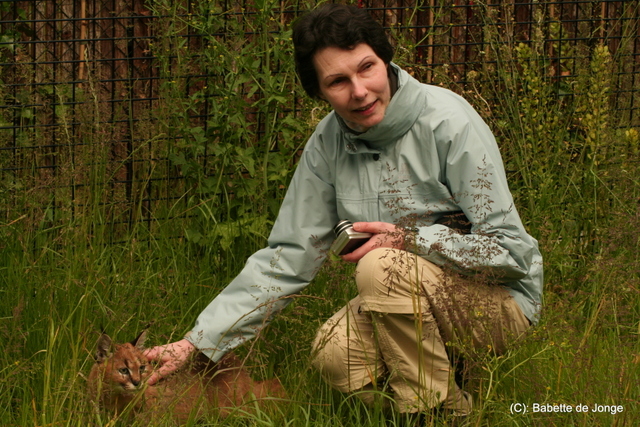 With the passing of Simonne van Driessche, we lost our most loyal supporter and friend. The (symbolic) adoption parent of leopards Feline & Felix and caracal Leo……. An animal lover in heart and soul and a true follower of Wild Cats World. Always standing by with a word of support; showing incredible interest in all we do. For better and for worse.
We shall find peace.
We shall see angels,
We shall see the sky
sparkling with diamonds
R.i.p. Simonne – you will be missed and never forgotten. The word loyal is made for you, as loyal you were!!!! Thanks for everything!!!!!!
Photo: Simonne meeting caracal kitten Nina at "sanctuary" Stichting Leeuw, Anna Paulowna, Netherlands (May 2012). The poor kitten was brutally injured and left to die 4 months later at this so-called sanctuary. Simonne stayed loyal to the cause of Nina all the way; she stayed loyal to all our projects and wild cats.
If you can find it in your heart to support the Wild Cats World sanctuary, you will not only contribute to the gorgeous cats on these pictures, just a few of the residents at the Wild Cats World sanctuary. You will also support employment opportunities.
By taking the best of care of the wild cats and other animals, we create jobs and support local economy.
As for the cats: they want to have the best of space, food, care, company… a life as wild as possible. We want to provide this – as a non-profit organisation our means are limited – but we still do what we can.

Do you want to support us?
Please write to info@wildcatsmagazine.nl to discuss ways to support us.
Or please make a donation to the Paypal account: info@wildcatsmagazine.nl

See our About page for Dutch and South African bankdetails to make a transfer!

Thank you so much!!!!
The Wild Cats World team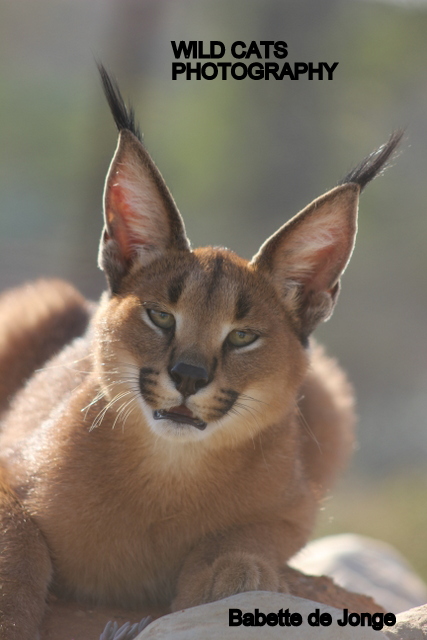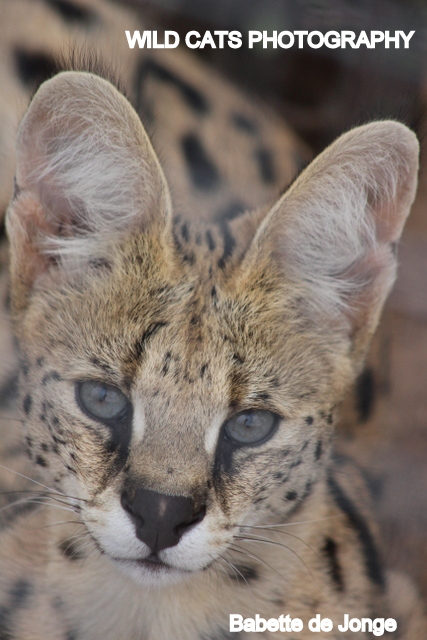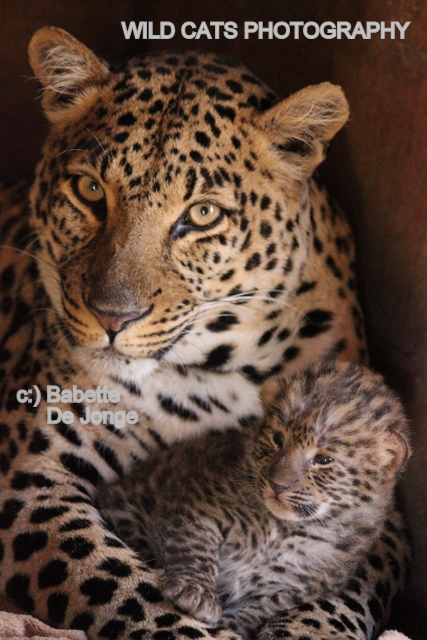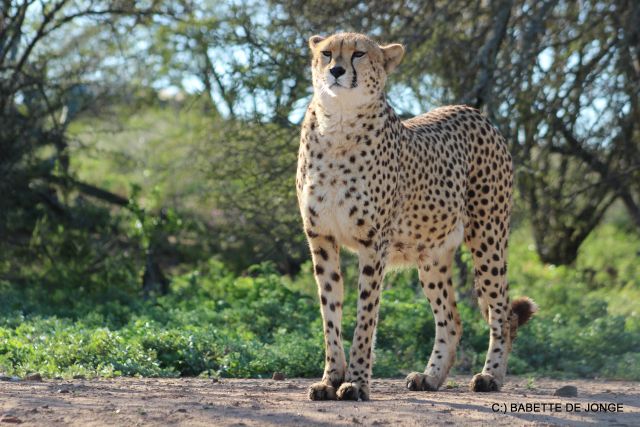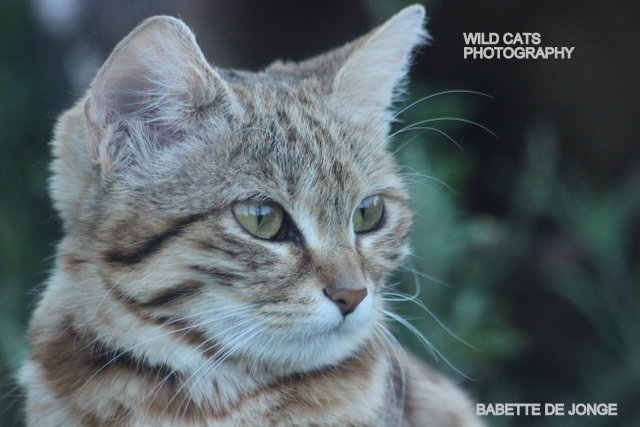 Even though it is a difficult and insecure time, we are happy to inform you that Wild Cats World as official sanctuary in South Africa is going strong. We are making huge steps and significant progress with a large new project, as always benefiting all cats in our care big time!
The WCW team is growing and more solid and reliable as ever before. The employees who are loyal to WCW will be secure of a great future in our organisation, which is growing slowly but surely.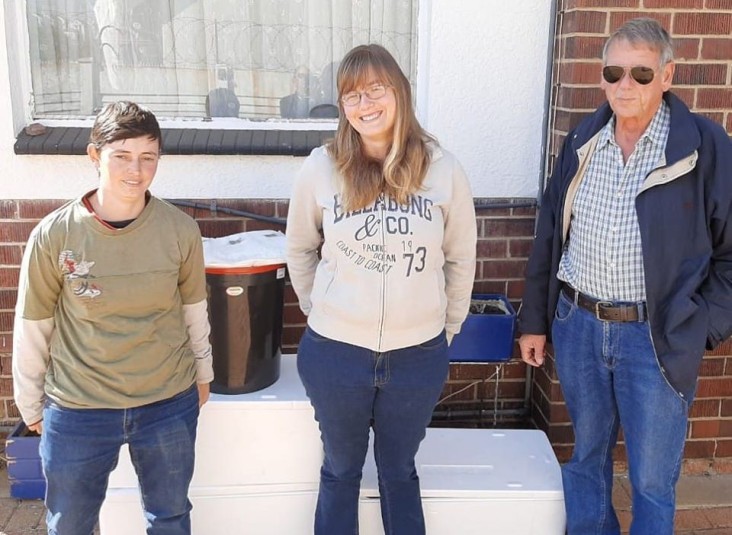 Of course Covid-19 is hitting us hard too. We take our responsibility to the animals in our sanctuary as well as to the team of employers very serious. Their well-being is essential for us and we will provide the best in our power. Ever since we started our sanctuary in South Africa we of course support the South African economy and local businesses by spending lots of money. Sadly we have lost a lot of money due to corruption in SA too. We like to continue with our work for the endangered wild cats, big and small for a long time to come.
As non-profit organisation due to Covid-19 we have no income at all, other than the money earned in our jobs in the Netherlands. If you have a heart for the wild cats and our work, and you are looking for a charity cause to give a donation or sponsor a project or animal, please do contact us by e-mail, info@wildcatsmagazine.nl.
All sponsors will be able to follow us and the cats closely by becoming a member of our (closed) groups on Facebook, to which you will get an invitation. You will also be more than welcome to visit us in person to see for yourself that every single penny will be spend on the animals and the various ways to give them the best care possible.
We keep you up-dated. Thanks for following us!!!
While the Corona virus turned out to be a world wide threat and problem, causing all kinds of complications, we like to keep the positive spirit. Luckily we are in the position to continue what we have started recently and which will in the end give our projects, the species we are fighting for and working with, and all involved the long-awaited boost.
Volunteers who booked with us and aren't able to take their flight to enjoy spending time @ Wild Cats World, we can always look for another period of time that will suit us both. Just e-mail us and we can take it from there. Same goes for volunteers who like to make a booking; best to get in touch first to see what the best option is.
We sympathize with all victims of the Corona virus and wish for you all to Keep Well!!
With all negativity there's always some positivity. For the environment & wildlife the world-wide crisis comes as a blessing……Mother Earth seems to strike back big time and so far there's nothing people could do to stop this.
Let's work together, one for all instead of all for one, and let's beat the crisis in a positive way. And just realise it is not people who rule the planet. Let's stop destroying the earth and by doing so ourselves!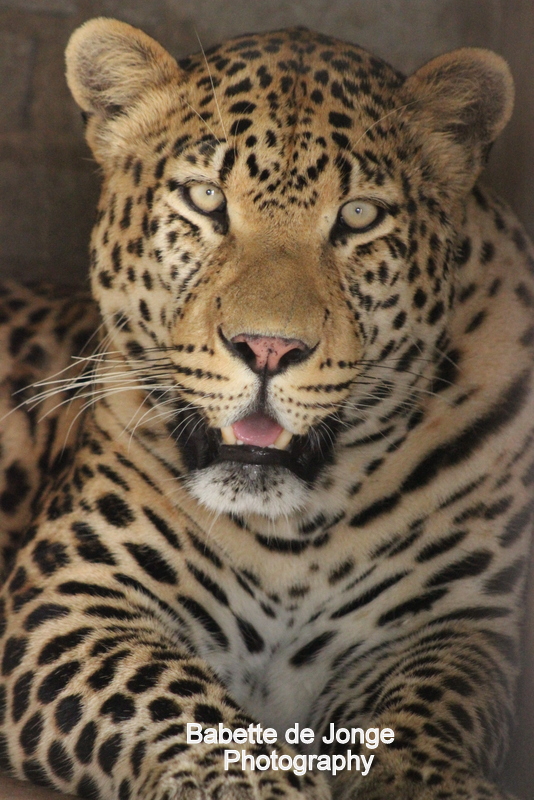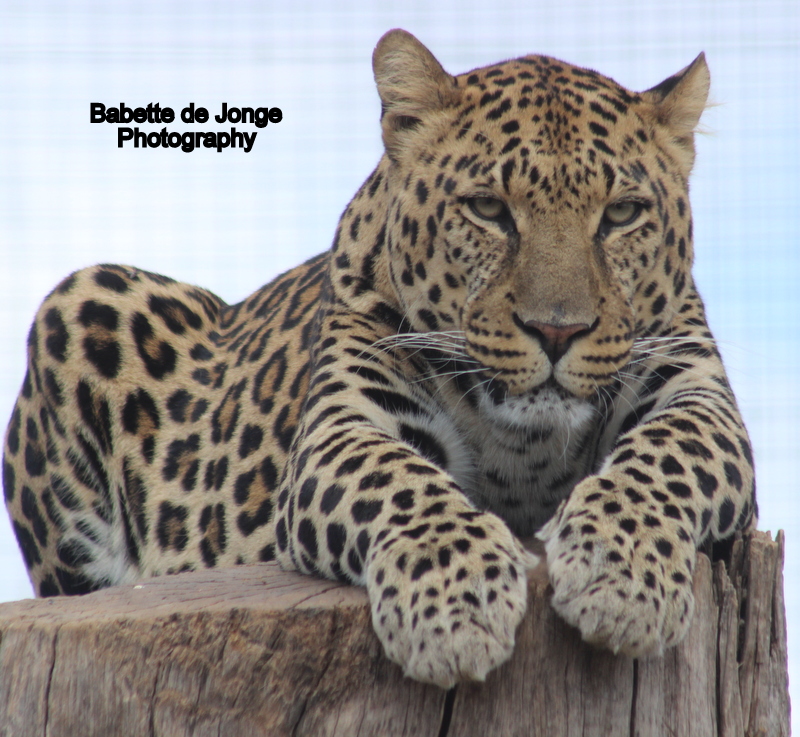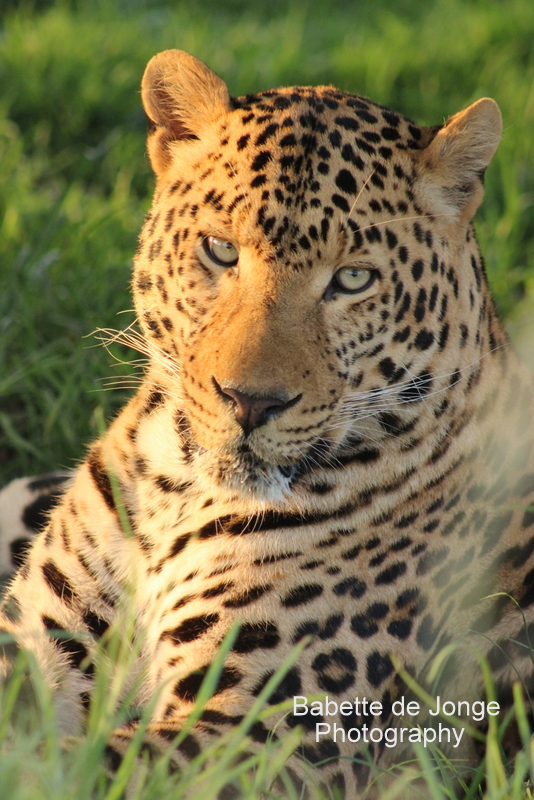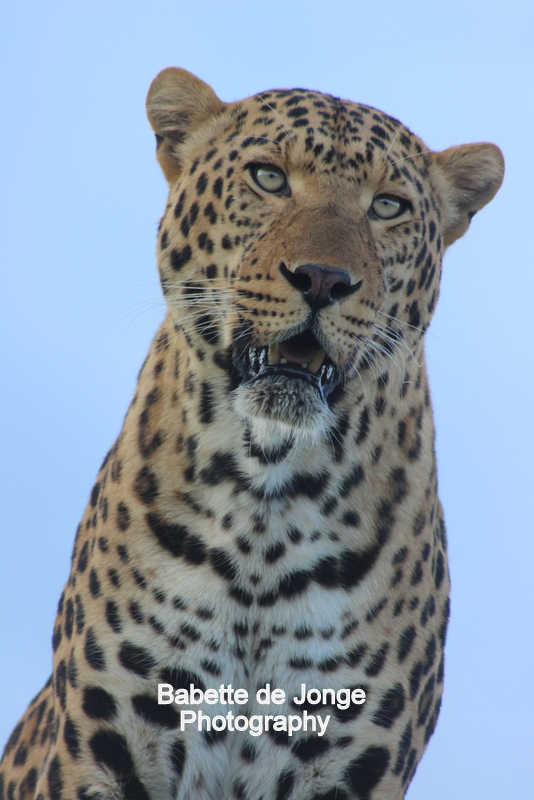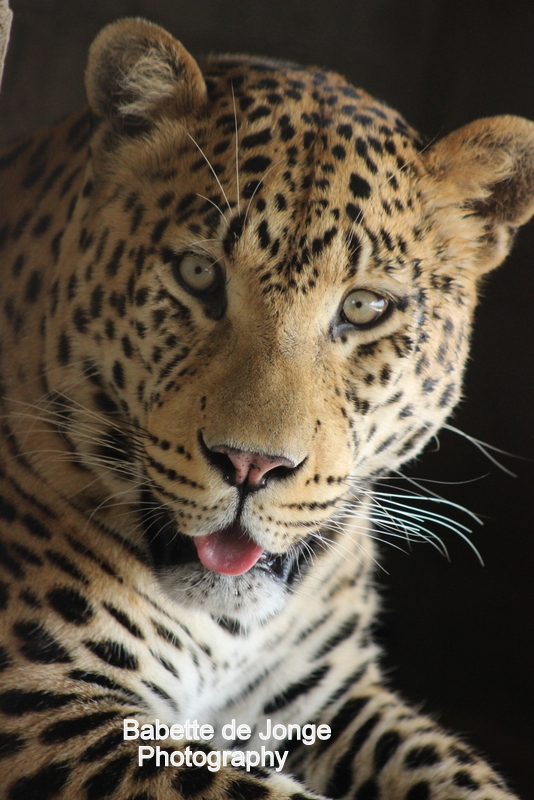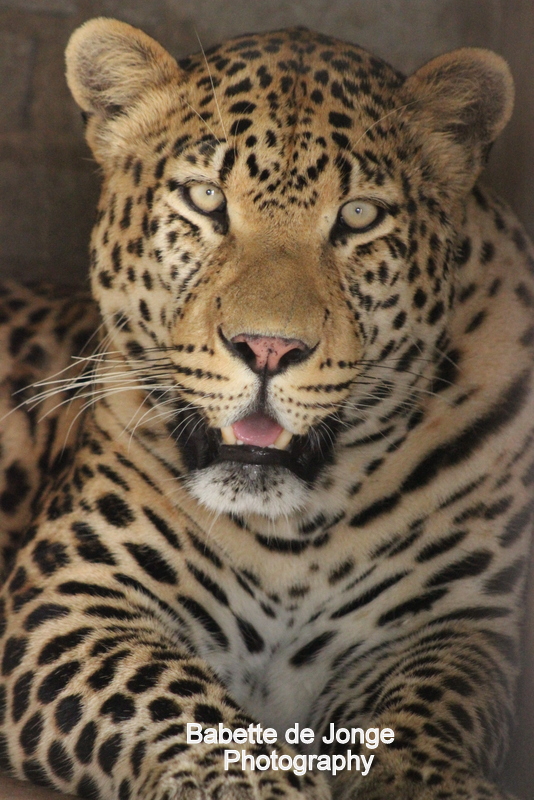 The year 2020 couldn't have started better for us at Wild Cats World. We received the golden opportunity to continue making plans and to make dreams come true for all of us. All the cats, starting with the leopards, will surely thrive but also for all people involved it will be a huge improvement.
So after the first 10 years we are ready for a huge change. We decided not to say too much about our plans and the future just yet. A lot of work still needs to be done, so we take one step at a time and will also up-date you along the way.
At facebook we have daily 'teasers' leading to the big moment of truth. Apart from that, just keep watching this space. It might take a while until there's more to tell, but believe us it is well worth the wait.
In the meantime we like to say thank you to all our true followers and supporters, believing in us all the way, and ignoring the negative "internet trolls" and "backstabbers" who have nothing better to do than spread lies, most of all under fake names.
Our plans will involve all: all the species and ambassadors, and all
at WCW or supporting WCW.
The book "Blood Conservation" is still part of the future plans, but first things first.
We started the big scale WCW feral cat operation in Kirkwood, Eastern Cape, South Africa. When cat owners don't take responsibility and welfare is starting to become an issue, we step in. Wild Cats World is there for all cats, big and small, tame, lesser tame and wild.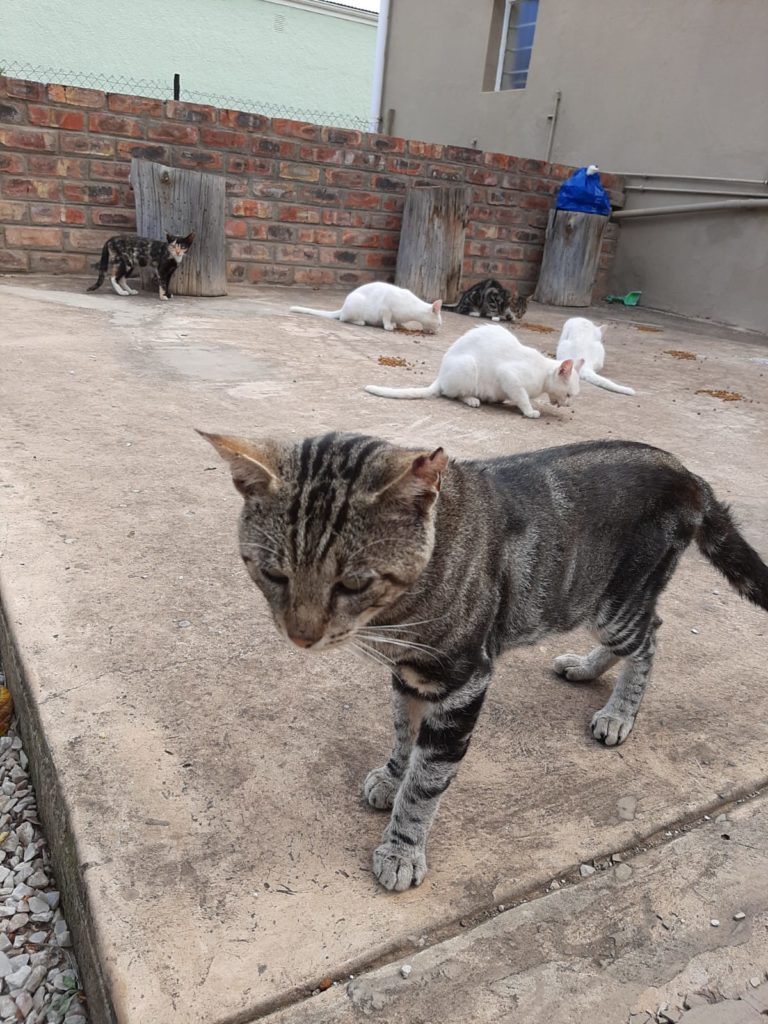 We did a one-time project for 9 other feral cats (the Gangsters) who are still meeting us twice a day for a meal and TLC. The 9th one turned up later and proved to be more a domestic cat and she now has a permanent home too.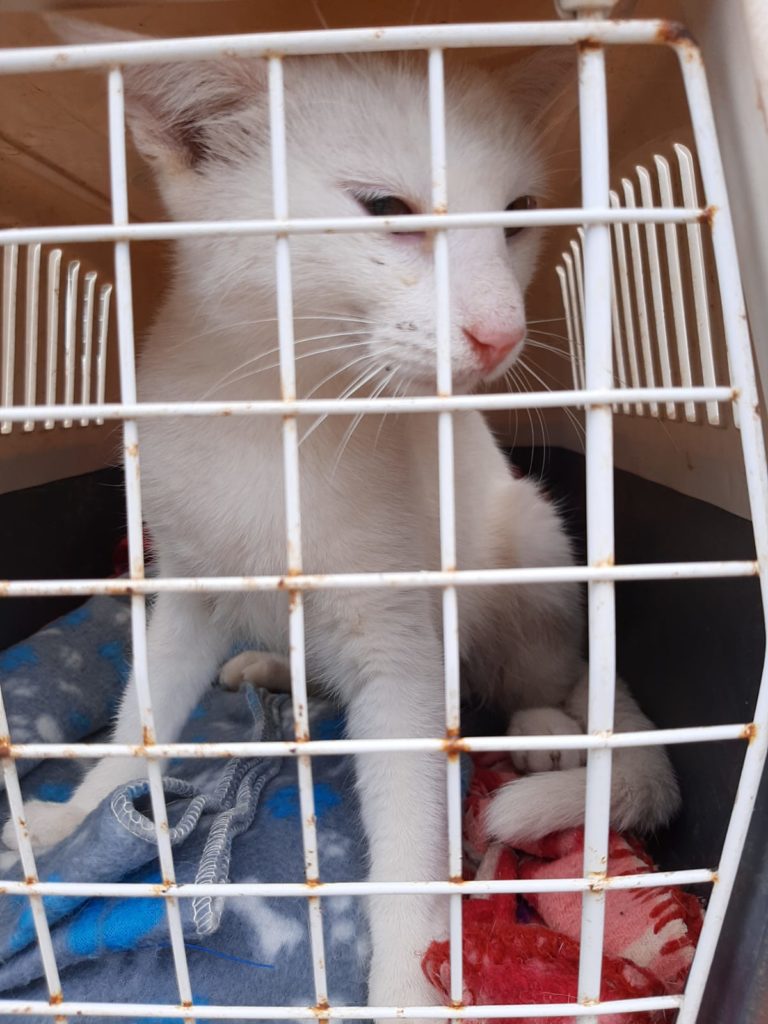 With huge thanks for the offer of financial support from a few volunteers. We try to help as many as possible this time, to start with around 14. And preferably vaccination and removal of kittens on top of this. ❣️