From our partner in Indonesia in the Javan Leopard release program (wanicare foundation): Up-date leopards Sawal and Dimas.
"Still no positive news to tell about the release of Sawal and Dimas. We are still waiting for news and… results from the camera traps the rangers of Ciremai National Park promised us to locate in the mid area of the national Park. We hope we can release at least 1 of the leopards there, but first we need to be sure this area is suitable for another leopard. The whole release program takes too long and it is very frustrating. Next to the fact that there seem not to be any suitable areas left in Java to release leopards, we are also depending on others like National Parks, Forestry Dept. and investigators which doesn't seem to be in a hurry. This makes it very complicated for us.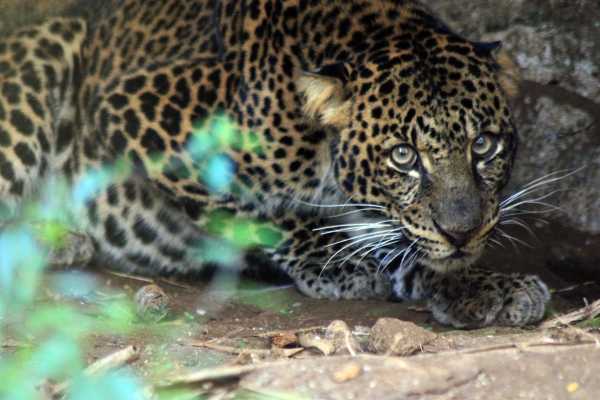 Besides that the situation of the Javan leopard in general is still very sad and it only becomes worse. Human conflicts are still continuing and the fact that there are so many human-leopard conflicts in Java the last years, is a sign that there's not much space left, not much of the natural habitat so this makes it even more difficult to actually release "our" leopards but we will do our utmost to make this happen.
Although the situation for Dimas and Sawal is not ideal, they are both still fine. Last week they got their yearly vaccination and they are in good health, still very wild and shy towards humans. What makes it even harder for a relocation of leopards, as it seemed to be the case in India, the leopards get stressed and more aggressive, esp. to humans, because of a relocation to new and unknown habitat. Not easy to release wild cats back into their natural habitat, but for both Wanicare and Wild Cats World this is the ultimate mission!
We keep you up-dated and thank you all for your support !"