Big Cats
Happy 9th birthday to 2 of the most wonderful leopards in the world,
Feline & Felix, ancestors of the Wild Cats World Leopard project with
opening of the brandnew leopard sanctuary today, 7th of November 2020.
More details later about the first two leopards arriving at the brand new sanctuary.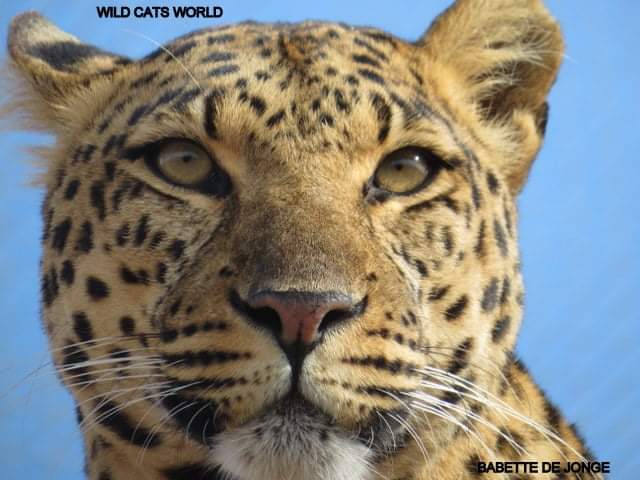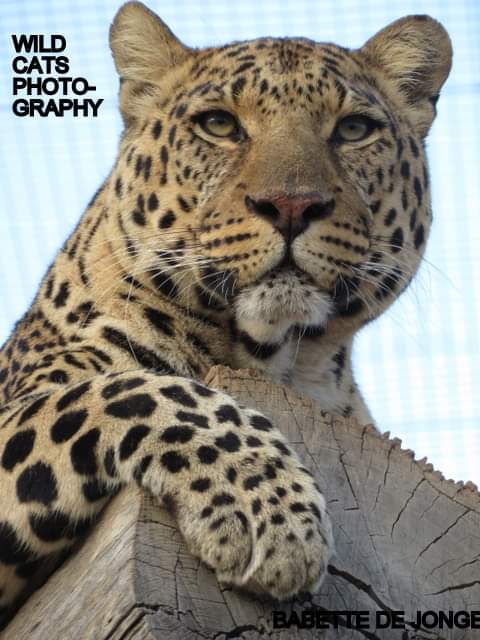 The new huge Wild Cats World leopard project has started. Nothing, no one and for sure no Covid-19 will stop us from doing what we intended to from start, 10 years ago.
All progress will be up-dated on a regular basis on the facebook pages Friends of Wild Cats World and Wild Cats World leopard groups/pages.
Sponsors, true and positive followers as well as volunteers (past and present) can be part of this.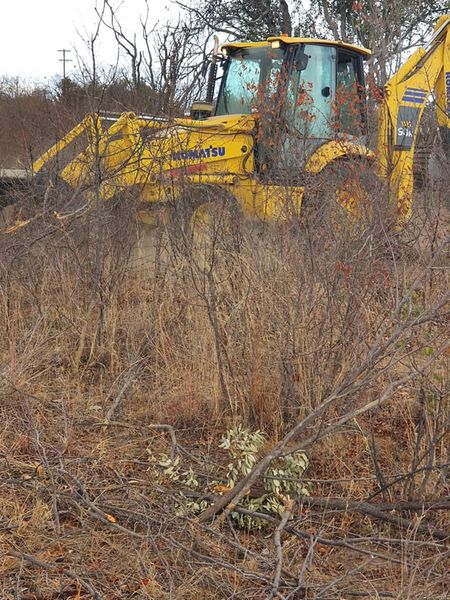 Wild Cats World is an official non-profit organisation, with an official registered sanctuary. Supporting the species in the wild, and providing the best forever homes in the sanctuary. Striving for the best for the leopards and all other species in our care.
Wild Cats World is providing paid jobs and supporting SA economy since 2012. Most investments are done by the owners.
If you are interested to be part of this, by donating, sponsoring, or volunteering, e-mail us at info@wildcatsmagazine.nl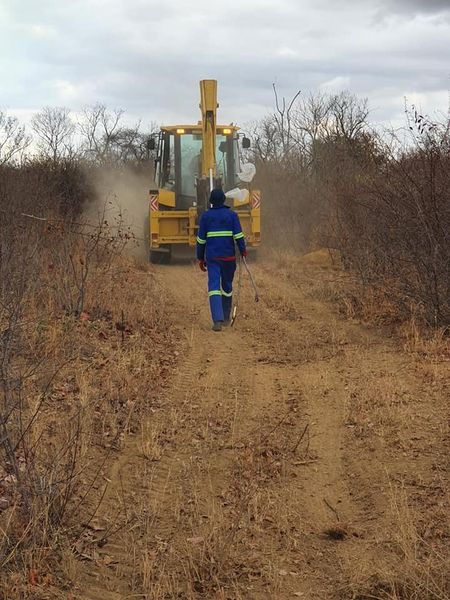 South African bank account
For the South African followers, of whom we know that they want to make a donation, here are the details of the South African bank account of Wild Cats World Sanctuary. This should make things a lot easier.
Thanks so much
Bank : FNB
Branch code: 260216
Branch name: Lifestyle Centre Centurion
Acc.Type: Business Acc
Acc. Number: 62865321592
Wild Cats Sanctuary
In memory of Olive (and all others), one of the many victims of South Africa's disrespect to wildlife: poached and stripped. Olive Foundation, by Wild Cats World, raises funds for all activities fighting against poaching, stripping, trading, hunting…..snares. As well as to rescue her three friends out of the same "hell hole" and construct a nice and safe home for them.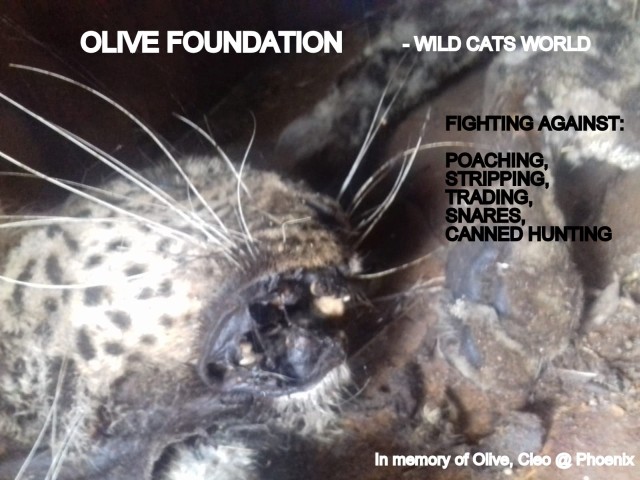 Please do support Olive Foundation with this essential work. Her death being not in vain, we hope she will be the symbol of the rescue of many big cats and other wildlife awaiting the same ill fate.Thanks.
Paypal: info@wildcatsmagazine.nl
Banktransfer to: Stichting WIld Cats World
ABN Amro Bank
Bussum, Netherlands
NL22ABNA0517247135
Reference: Olive Foundation
The #1 project Wild Cats World currently supports is a leopard rescue of a badly injured wild male leopard. This fundraiser is to give him the essential medical care.
The injuries result from snares on a farm that have done a lot of damage. He is badly injured but is in good hands now. This project is in association with a Leopard Rescue, Rehab & Release program in the Mpumalanga district, South Africa.
Please, support us! Funds are badly needed. So far, all funding was provided for by the vet and the Rehab program. But if we want to continue this badly needed work, we need every penny we can get. See the link below.

It is also possible to donate by Paypal.
Email: info@wildcatsmagazine.nl
PLEASE HELP THIS LEOPARD!!!! DONATE & SHARE!!!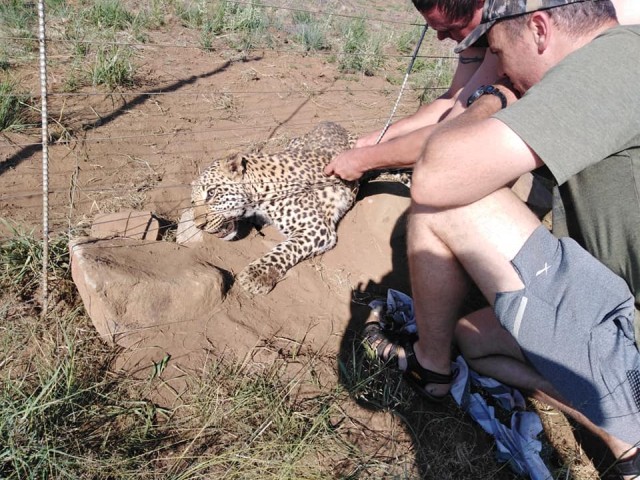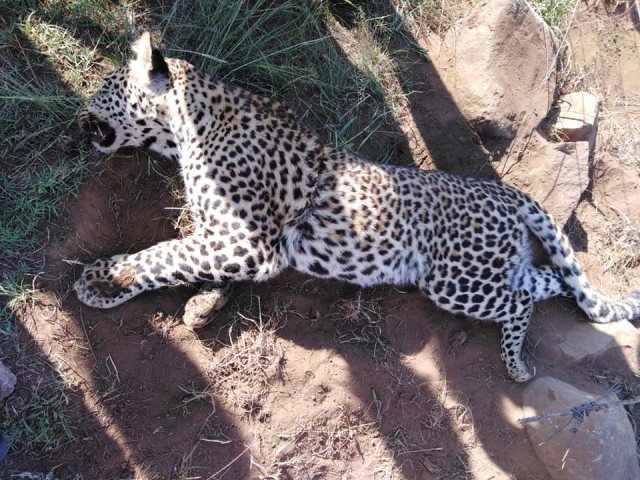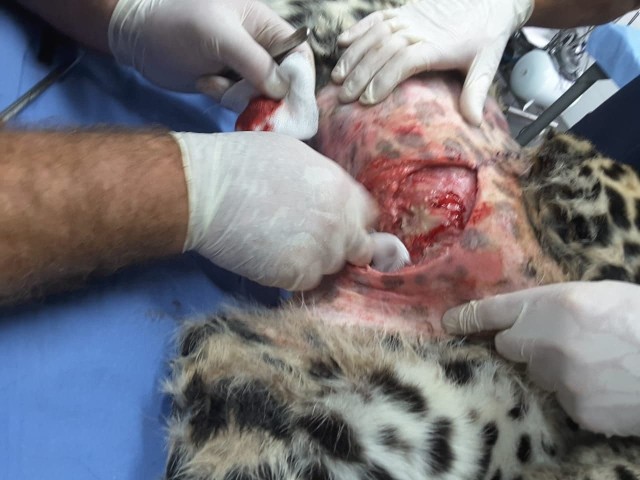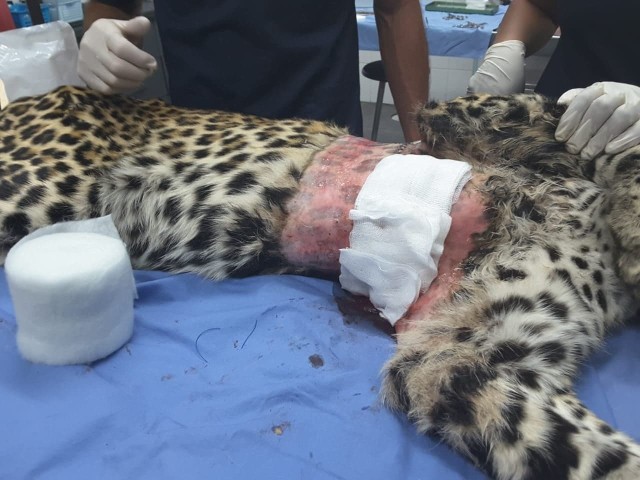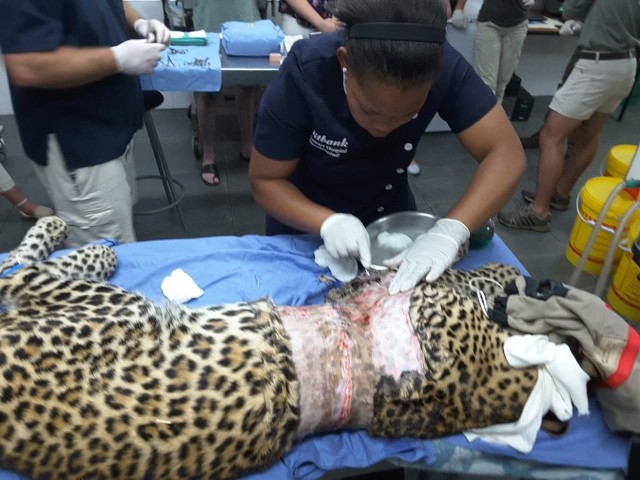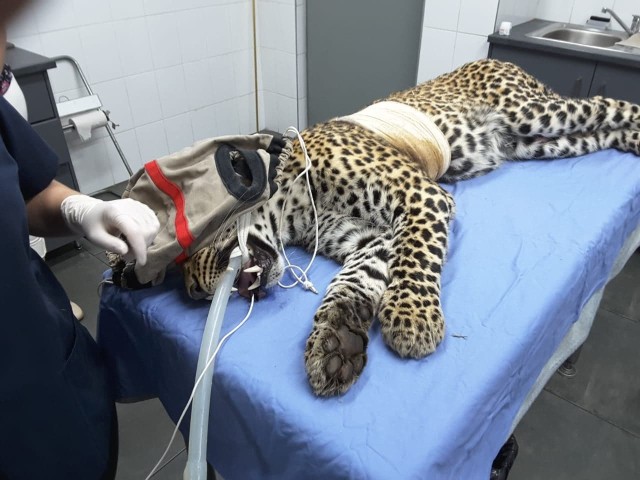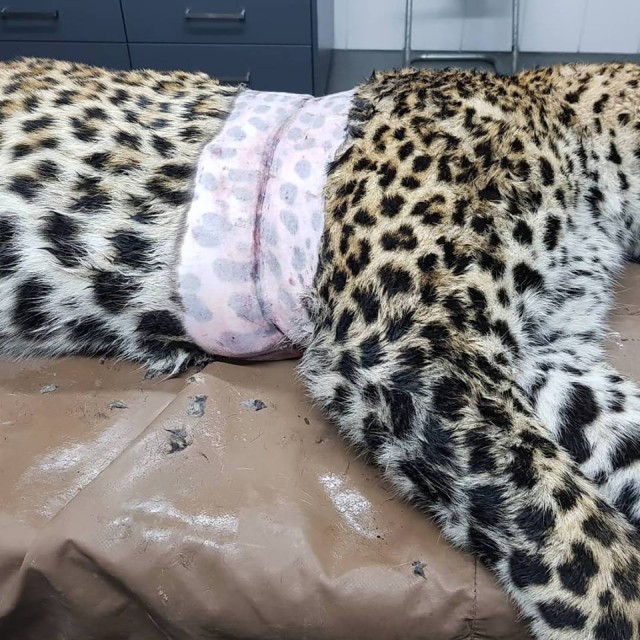 The African leopardcubs @ Wild Cats World meeting their daddy for first time without a fence between them.
Enjoy this incredible video of African leopard (Panthera Pardus Pardus) mom Feline and her three wonderful cubs, playing & grooming.
At Wild Cats World.
Video by: Babette de Jonge, founder/CEO Wild Cats World
Glad to inform you all that the Canned Hunting Project by Madame X supported by us in Wild Cats World is still going strong. The purchase of 100 HA of land in Europe and the relocation of already 7 lions destined for the ugly Canned Hunting business in S.A. was already a fact in 2014.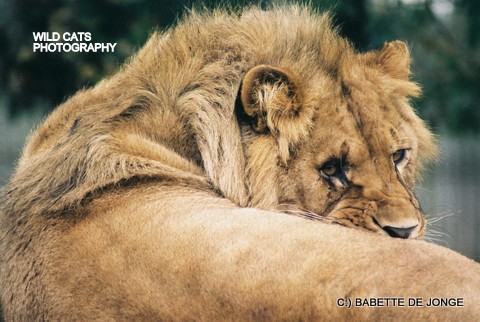 Today Madame X managed to pursuade one of the "bad guys" to give up another male lion who was about to be sold, not for the right reasons. The end of a life full of cuddling, and interaction for big money with humans all day. The lion will be welcomed by his new Pride and a proud Madame X. This year we will pay another visit to this magical place and if approved of by Madame X we will publish some more pictures of the fortunate lions (so far..) and all the space they
have now.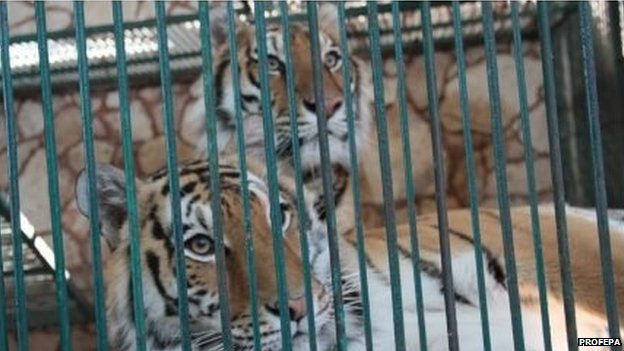 Finally… I think all of you know how Wild Cats World participated in a rescue operation from this zoo years back. Well, we took action to be able to rescue the cats from this awful place, but law decided otherwise back then. Today, almost 3 years further, we received this great news from "partner in crime" camera specialist Karla Munguia who did a great docu about her visits to this place, trying to pursue the owner to allow the cats to be rescued. We offered a safe haven at Wild Cats World then and we still do now. Fingers crossed all goes well in this rescue operation
More than 100 animals have been rescued from an overcrowded private zoo in Mexico.
Mexican environmental officials raided the zoo, which is owned by a conservative congressman, after complaints from visitors.
They found overcrowded and cramped cages piled on top of each other and unsafe conditions for visitors.
Among the animals rescued were lions, tigers, jaguars, pumas, bears, buffalos and camels.
Today Wild Cats World and Wanicare Foundation/Chikananga Wildlife Center will have another meeting to discuss the progress of the Javan leopard Release Program. We will discuss new ideas, plans and possibilities to achieve what's best for the Javan leopard species and especially for the three wild-captured leopards (Dimas, Sawal and Ciemas) in the Rescue Center that are still waiting to be released.

We told you earlier that as much as we love to release them 'yesterday', it is not quite as simple. Many wild leopards are being caught due to conflicts with humans and their rapidly decreasing natural habitat. The problem right now is that there's no space left in the rescue center to give home (preferably temporarily) to the caught leopards. Instead they will go to a zoo, with no chance to be ever released again for sure.
Because a safe habitat for release is difficult to find, we would like to increase better medium-term enclosures for more leopards, but that means having lots of new camps and enclosures built. Alas, this is a very costly business as we know only too well of the S.A. projects where we gave the best possible space to the 4 African leopard ambassadors (all born in captivity). The question also is if it is wise to invest so much money in infrastructure at the Rescue Center, as we also need it big time to make the releases possible.
So we have lots of things to contemplate, to discuss and decide about. We hope to be able to come to some decisions in the meeting today.
This is Nina (II), the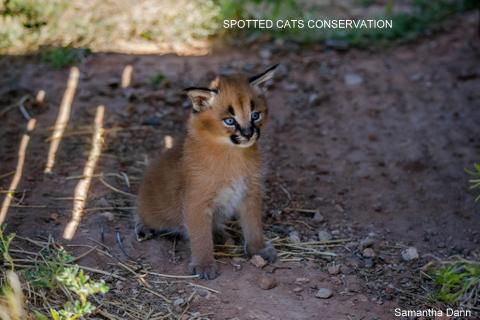 daughter of our male Leo and his loving female Lea….. We named her Nina as the first female cub born in our caracal conservation project, alongside her lovely brother Thilido. The project is dedicated to our first female ambassador Nina who was intentionally injured and left to die by… (sighhh…) in the Netherlands. As you all know that story, we just continue positively now as this Nina (and so is her brother) are symbolic to new life, new hope, new beginnings…
The proud parents Lea & Leo are taking such good care of them. They are loving and protective, and you can see how well this 4-week old cutie looks… mother's milk and care of course being the best for them, and that shows!
Thanks for our caretaker Samantha Dann for sending this lovely picture.