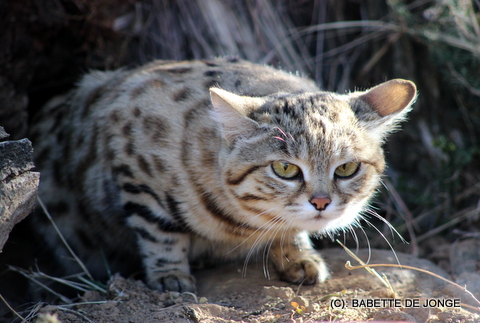 We are pretty sure our black-footed cat female Diva gave birth, 1-2 days ago, but she isn't allowing any one to see just yet. Like a true protective mommy she is hiding in the dark end of the den. When there is more news we will let you know.
Our other female Beauty and her kitten are still doing great as well!!! Exciting times!
We are especially pleased with the recent births because black footed cats are a relatively rare species. Also, they are difficult to breed.